JoJo fans rejoice, it looks like there's a new game coming your way. Let's hope it's not as DLC-ridden as the last.
---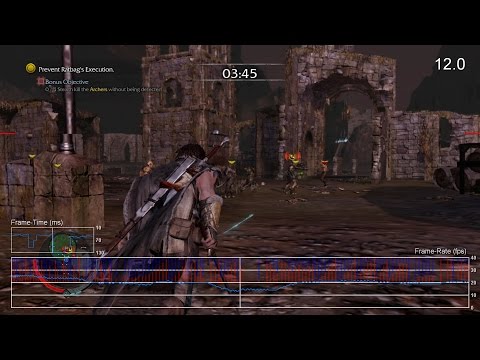 New-gen consoles have barely been out for a year, but there's already a familiar story: a game launches and runs great on the PS4 and Xbox One, much less so on the PS3 and 360. Shadow of Mordor was an egregious example of this performance gap, but it's not the only one. Is there any hope for last-gen gamers?
---
Briefly: The first episode of Life Is Strange, that intriguing-looking adventure game from the people who made Remember Me, is coming out on January 30, publisher Square Enix just announced. It's coming to PS3, PS4, Xbox 360, Xbox One and PC, for $US4.99. You can also buy a pass for all five episodes for $US19.99.
---
Briefly: Steins;Gate is coming to North American and European PlayStation 3s and Vitas in 2015 via publisher PQube. Considered by many to be one of the finest visual novels ever made, the time-travelling science adventure came to North American PC earlier this year via JAST USA. Check out our full review of the PC release.
---
This is Summer-Coloured High School: Adolescent Record. As previously mentioned, it's an open-world game for the PS3 and PS4. In it, players explore the island, go fishing, fall in love, and escape from the cops after taking lewd photos.
---
---
Video: Nice! The excellent action/platformer Shovel Knight is coming to PS4, PS3 and Vita. Also, it looks like a certain God of War will make a cameo appearance.
---