Because Aperture Science would never release something as plebeian as a pinball table. Coming next week to Zen Pinball 2, Pinball FX 2 and whatever other pinball platforms Zen Studios has running about causing trouble, Portal Pinball reunites fans of Valve's first-person puzzler with the likes of GLaDOS, Wheatley, Atlas, P-Body and the ever talkative Chell in an all-new, incredibly scientific way.
---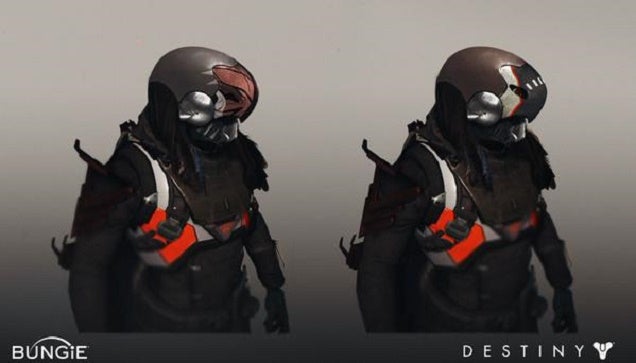 ---
Destiny's new mode, Trials of Osiris, has gone live. With it comes a new social hub that only the best of the best can visit. Trials of Osiris is a very difficult 3v3 elimination mode where players can revive teammates. Once everyone on a team dies, however, the round is over and the opposing team gains a win. The more rounds players win, the better prizes the team will get at the end. We're talking stuff like cool gear, buffs and such.
---
---
If you played Destiny anytime in the last 24 hours, you found a surprise waiting for you in the Tower. The Queen's Wrath is back! (OK, it probably wasn't a total surprise, given that you had to download a 6GB update first. And the game greeted you with a huge announcement pop-up informing you about it. Anyway.)
---
Video: Anyone can dance in Destiny — the emote is one simple button press away. But nobody can dance quite like these guys can.
---
Video: A GOTY edition of 2013's beautiful and gloomy mobile game Badland is coming out at the end of May, developer Frogmind Games announced. Better yet, it's coming to a bunch of new platforms: PS4, PS3, Vita and Steam on May 26, Xbox One on May 29, and Wii U sometime in June. It will cost $US12 on consoles and $US10 on Steam.
---
Star Ocean V is a thing and it's coming. Sadly, Square Enix hasn't seen it fit to offer the announcement trailer in English for Western fans of the series. Fear not; that's why I'm here.
---
Video: No. You can't do this, Persona 4: Dancing All Night. You can't just pull out the 'every day's great at your Junes' jingle out and weaponise it like this. Noooooo. OK, let's be real, I was going purchase the game no matter what. That's just how much I love the characters of Persona 4. Still, I'm in disbelief that not only is Nanako in this game, she's appears to maybe work for Junes!? Or she wears a similar get-up to employees, anyway.
---