Video: Hey, check out the new TGS trailer for Shinji Mikami's upcoming horror game, The Evil Within. It's pretty well done. The game itself will be out October 14 for PS3, PS4, Xbox 360, Xbox One and PC.
---
You know what's really annoying? The fact that you can't preview a Shader (the item that changes your Guardian's outfit colour scheme) in Destiny.
---
Wow. That's a LOT of loot waiting to get picked up. YouTube user Completionist found the perfect spot on Venus to sit patiently as mobs of enemies roll in, ripe for the killing (he says Mars at first in the video, but that was an IRL typo).
---
Sega has updated the character section at their official site for Yakuza 0, uploading a slew of new screenshots showing various side characters from the game. They're all pretty impressive.
---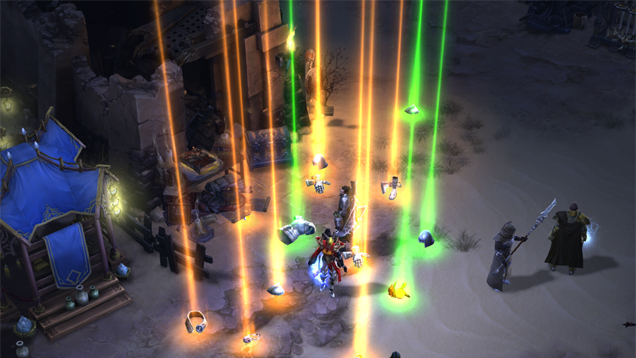 After an expansion, a console port and several patches, Diablo III looks really healthy right now. With lots of special items and legendaries added to the game it almost — almost! — feels like Diablo II again, with all the maths you have to do to assemble the perfect character with the perfect gear.
---