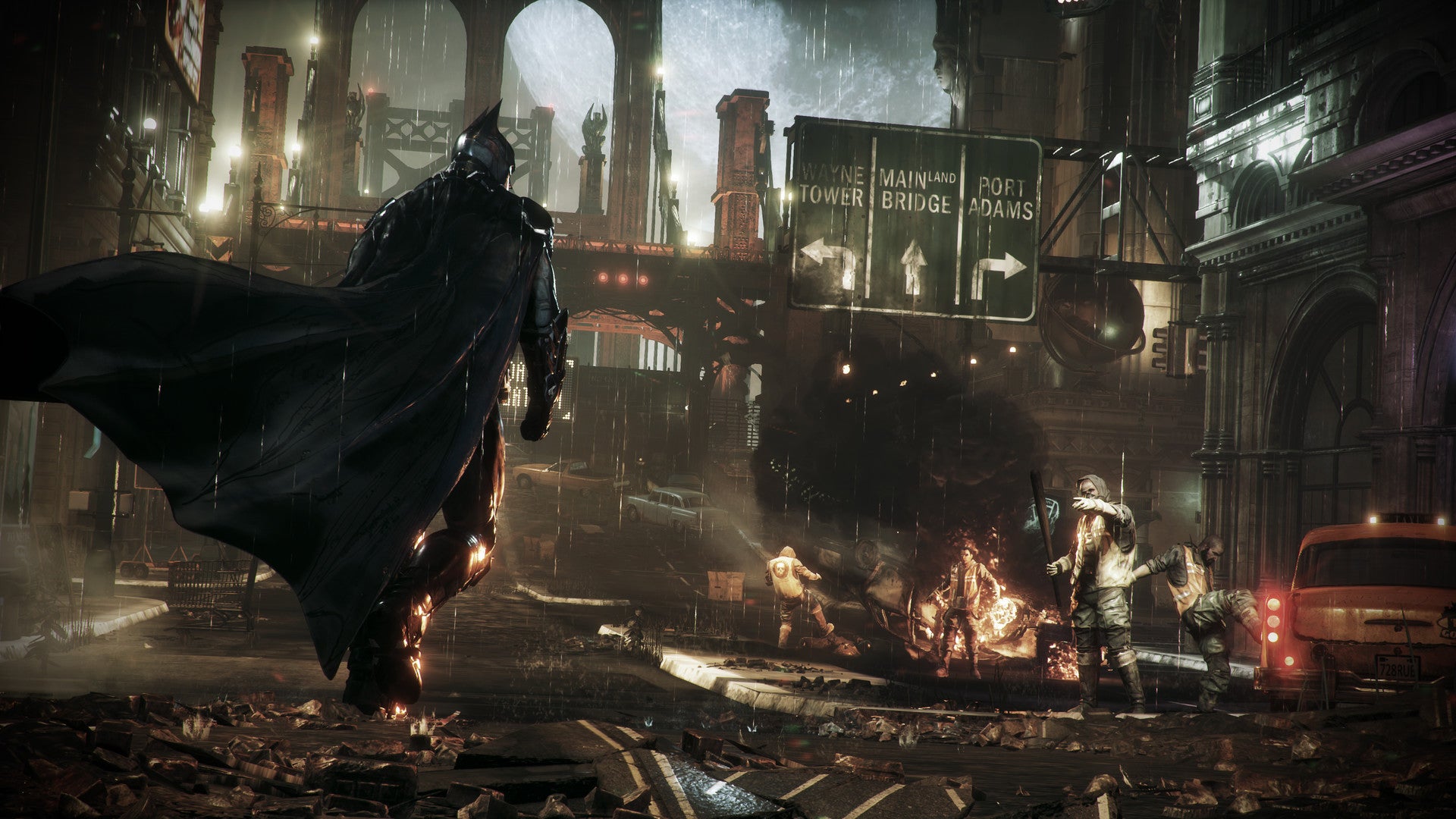 ---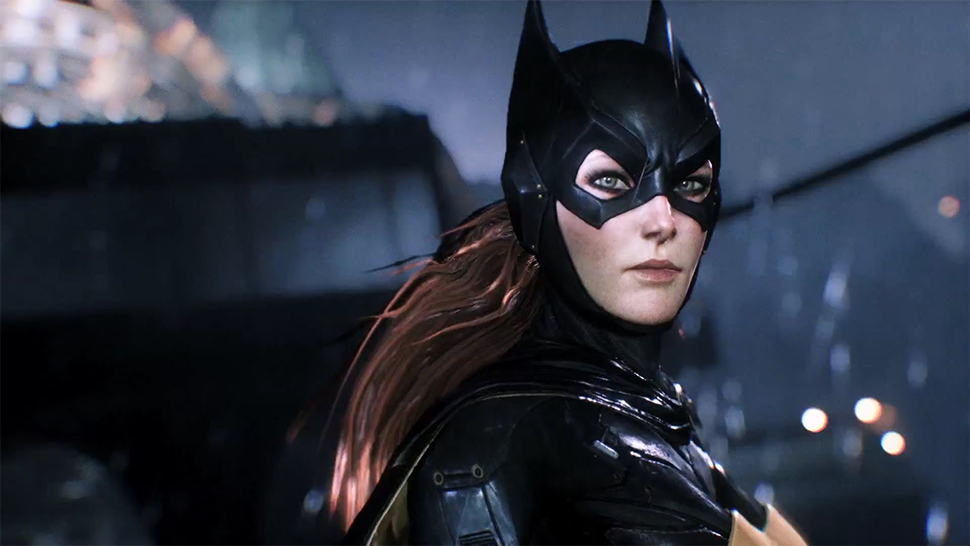 Batman: Arkham Knight players on PlayStation 4 and Xbox One get their first taste of post-release downloadable content this week with Batgirl: A Matter of Family. Those still playing the PC version will not, and for good reason.
---
---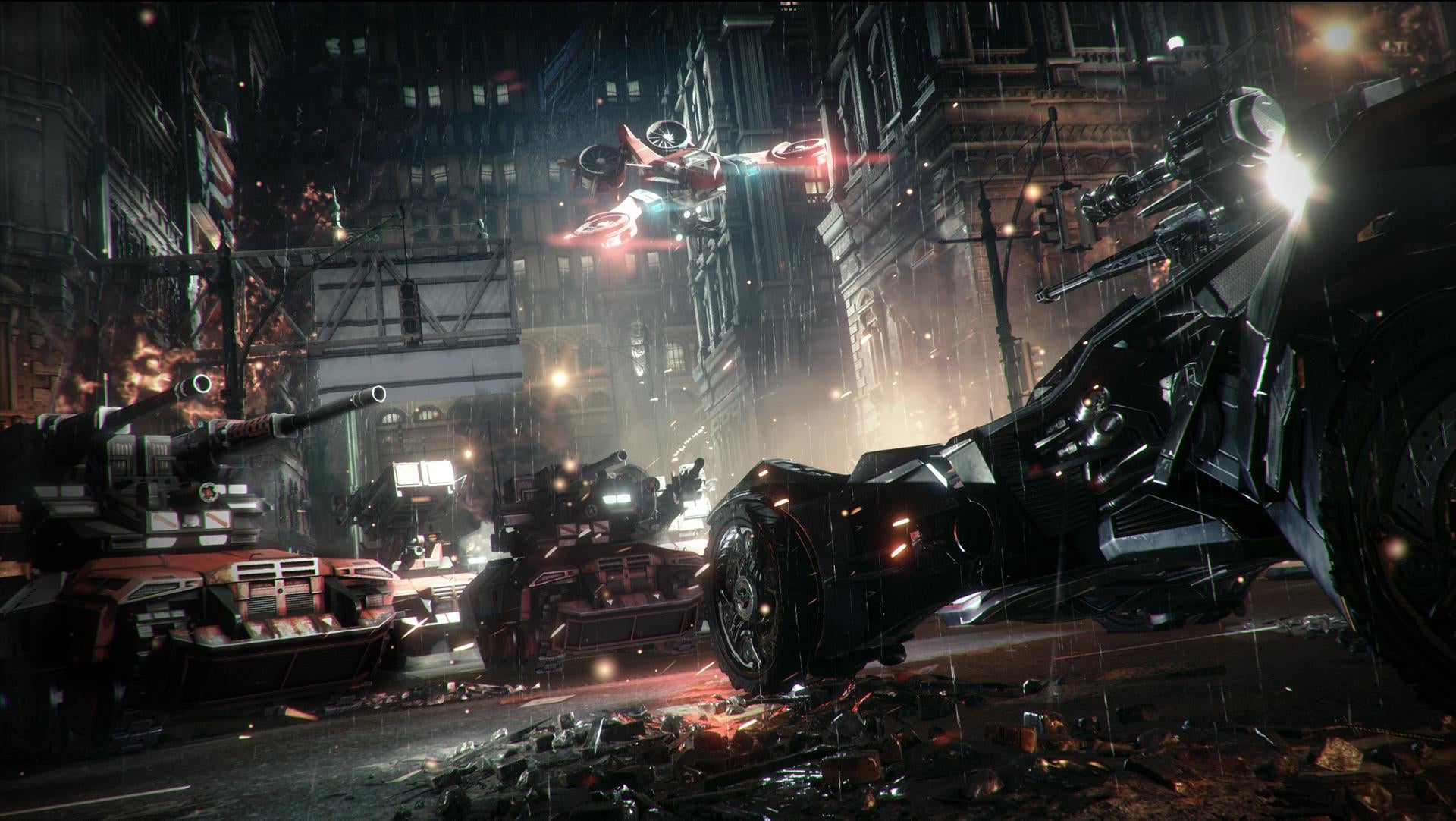 While reading Nathan Grayson's assertion that Batman: Arkham Knight should have borrowed Shadow of Mordor's "nemesis" system to use with the various street toughs Batman fights throughout that game, I had a horrifying vision, one I don't believe he intended to elicit. I imagined this gameplay system being piled on top of everything already present in Arkham Knight.
---
The PC version of Batman: Arkham Knight is a bit of a mess at the moment, but it's also the only version with a mod that allows you to swap between any playable character in free roam with the push of a button.
---
Although I didn't spend much time playing Batman: Arkham Origins, I remember the game rather well after testing it on no less than 30 graphics cards and 20 CPUs. Arkham Origins appeared to take full advantage of Unreal Engine 3, it ran smoothly on affordable GPUs, though it's worth remembering that Origins was developed for last-gen consoles.
---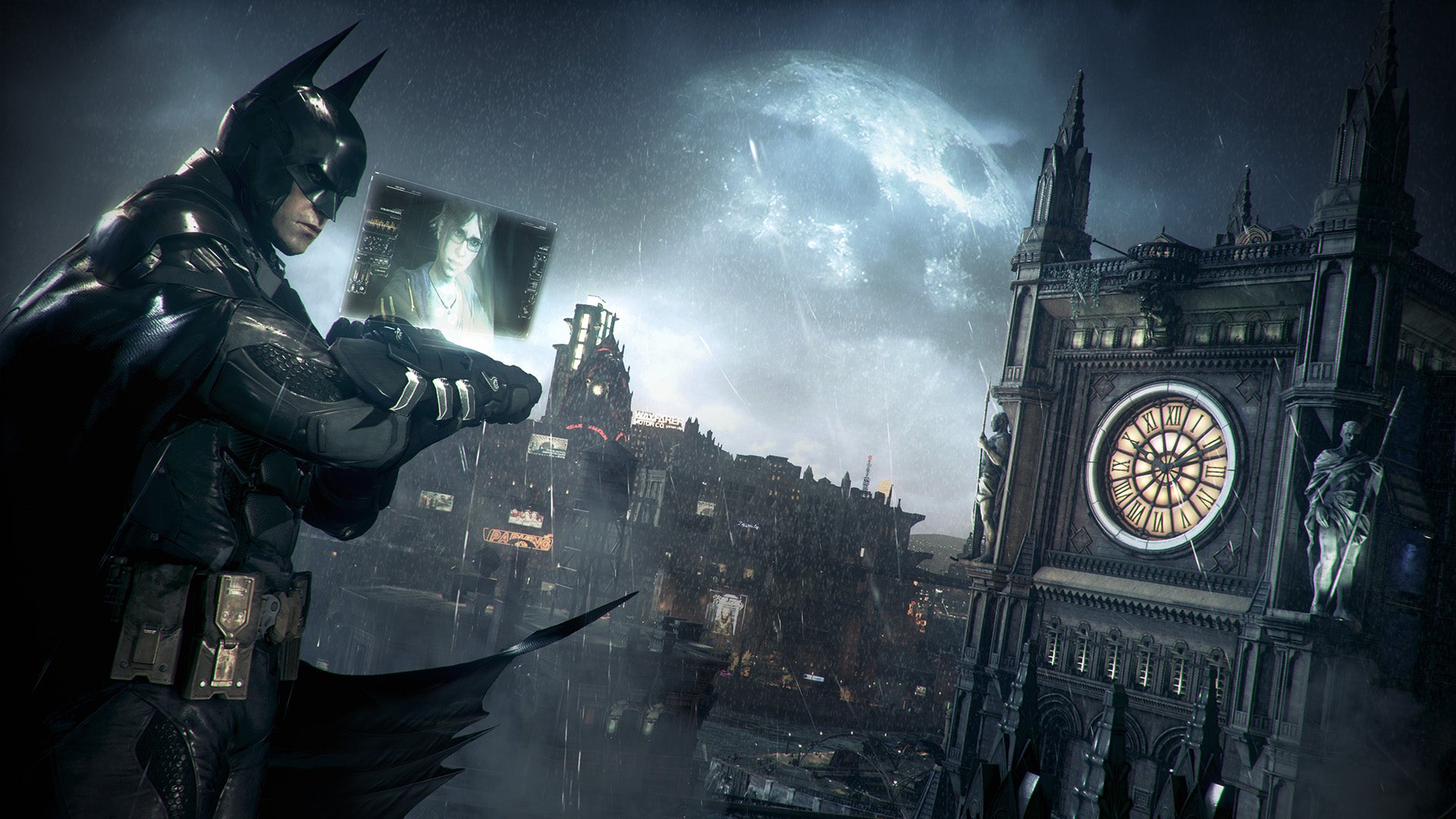 Briefly: The Batman: Arkham Knight PC patches begin, starting with a 67MB patch available now that fixes a bug disabling rain effects and ambient occlusion. Check out Rocksteady's to-do list of upcoming fixes, including getting rid of that nasty 30fps cap.
---