There I was, bow drawn and breath held, ready to kill a beautiful deer I'd been tracking for about five minutes. Lara Croft muttered something like "I can do this", just before I let the arrow fly. The deer ran and more scrabbling through a dense forest followed. Two more arrows felled the deer and I went back to the abandoned campsite Lara had found a few minutes earlier, where the meat would be cooked and Lara would brood alone.
---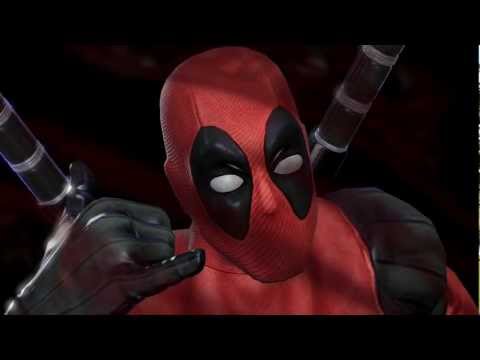 Let's see: Voices in his head? Crude humor? Breaking the fourth wall? Swearing? High Moon and Activision are sending a very strong message that the Deadpool video game, just announced at San Diego Comic-Con, has everything a fan of the character will want. Really, though, is that Nolan North voicing Deadpool?
---
Today at Comic-Con 2012, Naughty Dog revealed a new character that protagonists Joel and Ellie meet during their journey in the upcoming PS3 exclusive. Played by actor W Earl Brown, Bill seems to share a troubled history with playable character Joel and actually comes to blows with the other partner in Naughty Dog's survival action game.
---
---
Remember Watchmen: The End Is Nigh? A movie tie-in game that looked improbably good for a downloadable and then wound up playing like the most uninspired crap? That experience made me sceptical about the Expendables 2 video game.
---
---
---
Epic Games has announced at San Diego Comic-Con that Fortnite will be the first game from the Gears of War studio made on the company's Unreal Engine 4. The game will be a PC exclusive.
---