---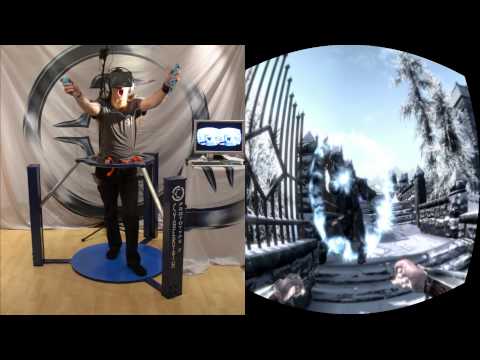 The Cyberith Virtualizer sounds like something out of a crappy sci-fi novel — until you watch this video and see what it can do.
---
If you're not careful you could end up with a glitched skeleton with Hatsune Miku hair. On the other hand, this opens up a whole new category in the catalogue of terrifying, modded Dovakhiins.
---
With enough mods, anything in Skyrim can get out of hand, really. Here's salty0range with a bizarre collection of mods, like the recently highlighted train-dragon one, which all come together in a glorious armageddon dance party (which starts sometime at the 1:40 mark, for those of you who are inpatient).
---
The team behind Skywind, a fan project aimed at transferring Morrowind to the SKyrim engine, have released another trailer. Thanks, guys. Not like I needed the extra sense of longing.
---
---
Sometimes, criminal scoundrels need to be stopped — it's true. But dang, Skyrim guards, just because some Dragonborn get out of hand doesn't mean you can just do whatever you want!
---
Making weapon replicas, or building armour sets from Skyrim, or any other Elder Scrolls game is one thing, but creating a whole shelf of Elder Scrolls potions, scrolls and books is some next level stuff. Here's Faasnu's shelf, featuring lots of potions and even the Mysterium Xarxes from TES IV: Oblivion.
---