Kotaku reader Sam Balcomb and his wife Kimi celebrated their one-year wedding anniversary this month. Congrats guys! To celebrate, Sam whipped up this awesome Skyrim panorama in honour of their big day.
---
---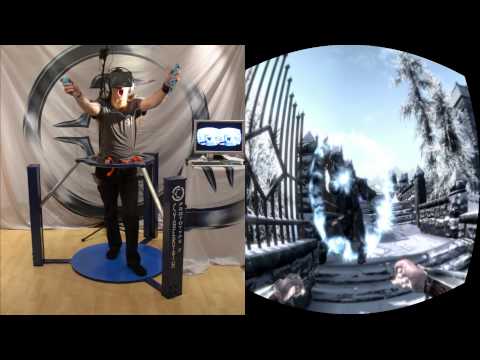 The Cyberith Virtualizer sounds like something out of a crappy sci-fi novel — until you watch this video and see what it can do.
---
If you're not careful you could end up with a glitched skeleton with Hatsune Miku hair. On the other hand, this opens up a whole new category in the catalogue of terrifying, modded Dovakhiins.
---
With enough mods, anything in Skyrim can get out of hand, really. Here's salty0range with a bizarre collection of mods, like the recently highlighted train-dragon one, which all come together in a glorious armageddon dance party (which starts sometime at the 1:40 mark, for those of you who are inpatient).
---
The team behind Skywind, a fan project aimed at transferring Morrowind to the SKyrim engine, have released another trailer. Thanks, guys. Not like I needed the extra sense of longing.
---
---