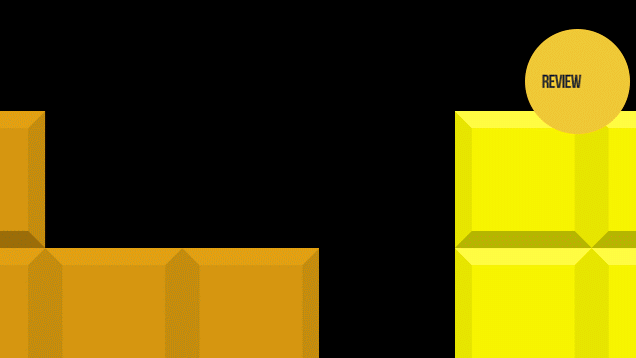 Like the delightful and oppressive mobile-game galaxy that it summoned, Tetris is both seductive and dispiriting. Alexey Pajitnov's falling-block puzzler captures the pleasure and the vacuousness of virtual labour. Each game of Tetris contains an interactive "Ozymandias", a fruitless quest to build something that will outlast the lone and level sands. Look on my tetrominoes, and despair.
---
Kevin Birrell dazzled the world with his Tetris skills a few weeks back, but for the truly dedicated, the work never ends. Birrell had yet another goal for himself in Tetris: The Grandmaster 3: become the first player outside of Japan to achieve grandmaster status.
---
---
Tetris has come to us in many forms since its release in 1984, some more interesting than others, but few manage to combine functionality with fun as well as this stackable Tetris LED lamp, which only lights up pieces that are connected to each other.
---
That Tetris GIF. You know the one. It's an affront to humanity. There is a massive Tetris game in progress. A straight four block appears — you know the one I'm talking about. It hurtles slowly towards what you expect would be its final destination only to change direction at the very last second, leaving you empty, broken and unfulfilled. It's the worst GIF of all time. Easily.
---
It might seem like this player is being reckless by choosing to focus on the Tetris game built into Counter-Strike. But they're still paying attention to what's going on around them — so much so that this player actually nabs the game-winning kill.
---