Journey is a beautiful, sometimes somber travel against wind, snow and loneliness. Your silent interactions with strangers are poetic and more meaningful than exchanged words. And now it comes with rocket-equipped death matches.
---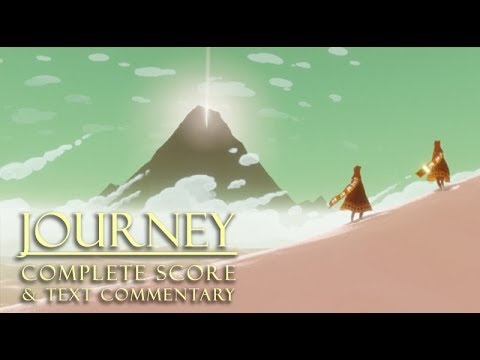 Journey wasn't just one of the best games of 2012, it also had easily one of the best soundtracks. Composer Austin Wintory assembled a remarkable collection of instruments and tonalities, the sort of holistic musical concoction we rarely get in games.
---
Last year's standout PS3 game Journey was an emotional experience for many. That was certainly the case for Sophia, a 15-year-old who wrote the above letter to one of the game's creators, Jenova Chen, about how Journey helped her cope with the loss of her father.
---
---
The first time I played Journey, I thought "OK." It had been a lovely experience, sure. I'd played it to around the halfway mark, taken a short break, then finished it. It seemed very nice. Lovely looking, and with a gorgeous soundtrack. Past that, I couldn't quite nail it down. The second time I played Journey, I thought, "That was one most beautiful video games I've ever played."
---
Spoilers for Journey follow. I didn't really know what I was getting myself into. I'd heard about Journey's innovative multiplayer feature, of course; it was impossible to follow video game news in 2012 without reading about how your Journey journey can be peppered with silent, anonymous companions who are pursuing the same quest as you. You can't talk to them, but you can see them, jump with them, and share an adventure together.
---
One of the most startling things about Journey is its art. The scale of the world, the familiarity of the universe contrasted with how alien it feels. Thatgamecompany is releasing an art book, which goes in depth into the processes that go into creating a universe like Journey's, and to go along with that announcement the team has released a short documentary. If you loved Journey, this is a must watch. The book will most likely also be a must buy.
---