the elder scrolls v: skyrim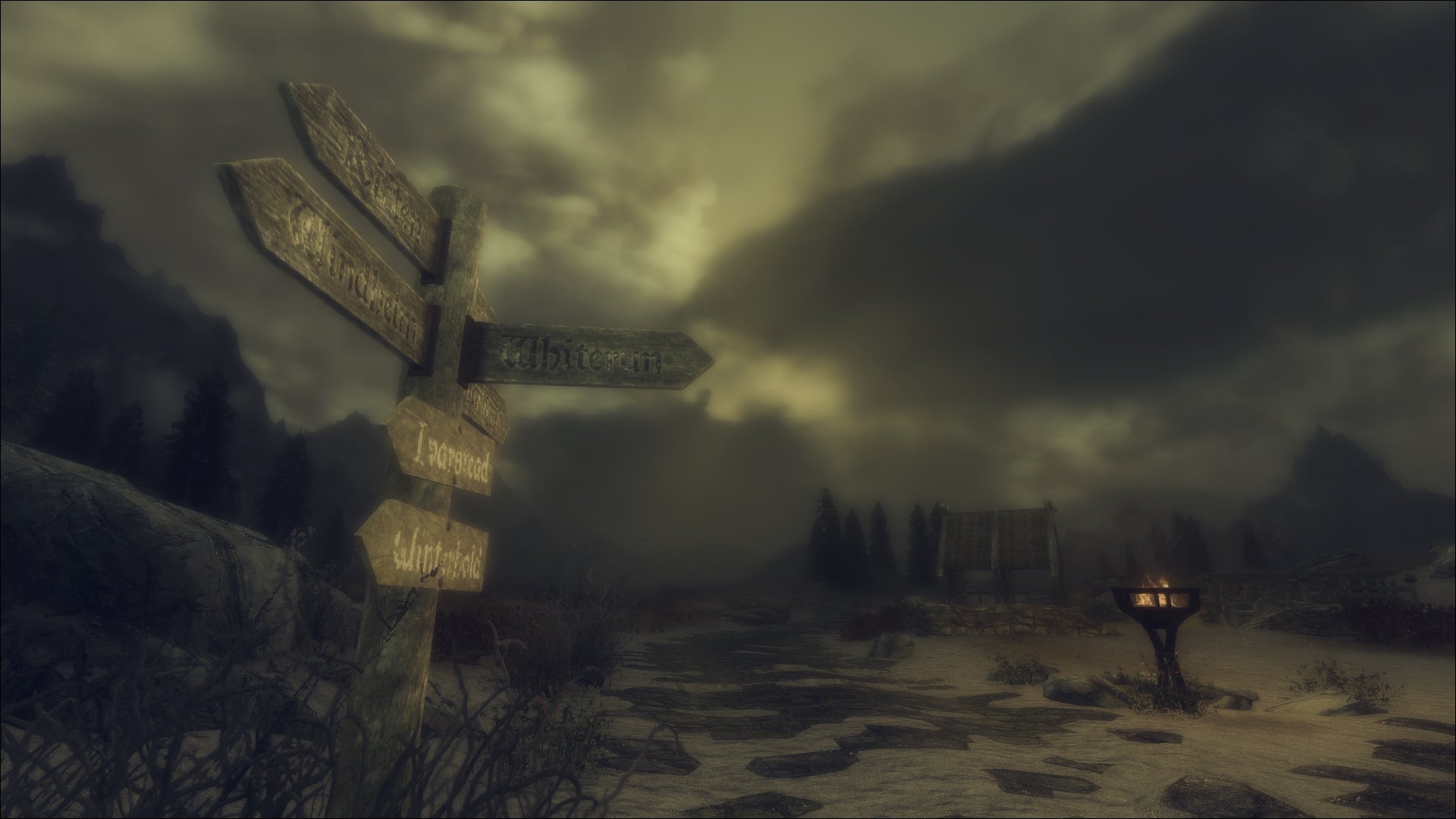 ---
Godzilla is a giant lizard who breathes fire. That kinda makes him a dragon, right? No wonder he looks right at home in Skyrim. And that guy watching? Well, he's the Dovahkaiju, of course.
---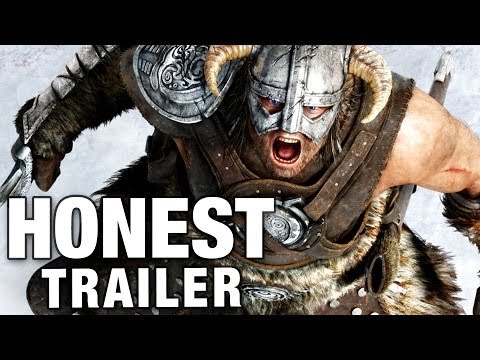 Video: "From the developers of The Elder Scrolls, Elder Scrolls HD and Elder Scrolls with Guns comes a game so immersive you forget to eat, sleep and make friends because you're too busy eating, sleeping and making friends." Sounds about right.
---
Kirk says Tropical Skyrim is a "tragedy". I say "IT'S LIKE SKYRIM BUT WITH FAR CRY 3". Whatever your stance on what the ambitious mod (which you can get here) does to the fifth Elder Scrolls game, you can't argue with the fact it makes for a very pretty thing to look at.
---
Kotaku reader Sam Balcomb and his wife Kimi celebrated their one-year wedding anniversary this month. Congrats guys! To celebrate, Sam whipped up this awesome Skyrim panorama in honour of their big day.
---