the elder scrolls v: skyrim

---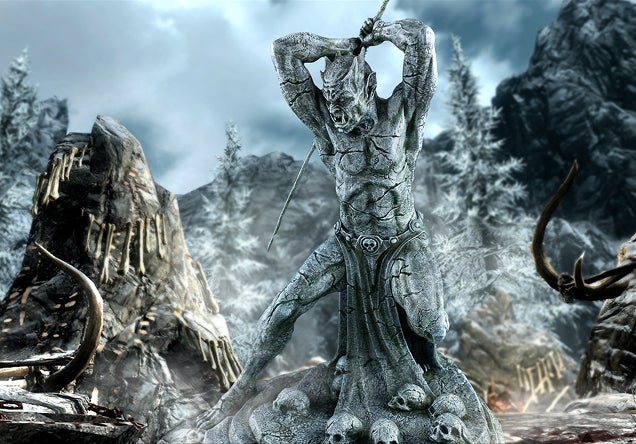 It's not that Malacath, the patron Daedra of Elder Scrolls' orc race, is a bad guy. He's just into solving problems with violence. And he's watching out for ogres and the ogrim because they're outcasts. That's a good guy thing to do, right? I'm sure those skulls are just there for decoration, nothing else.
---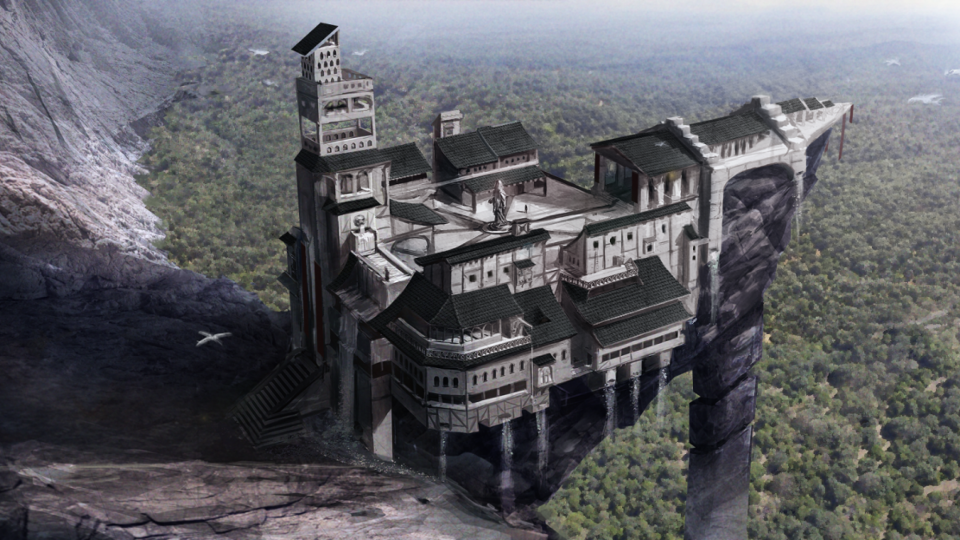 ---
How do Skyrim's townsfolk react to seeing a player walk around in suggestive body mods? They don't. They just repeat the same lines they'd say normally, but that's exactly what makes this video funny.
---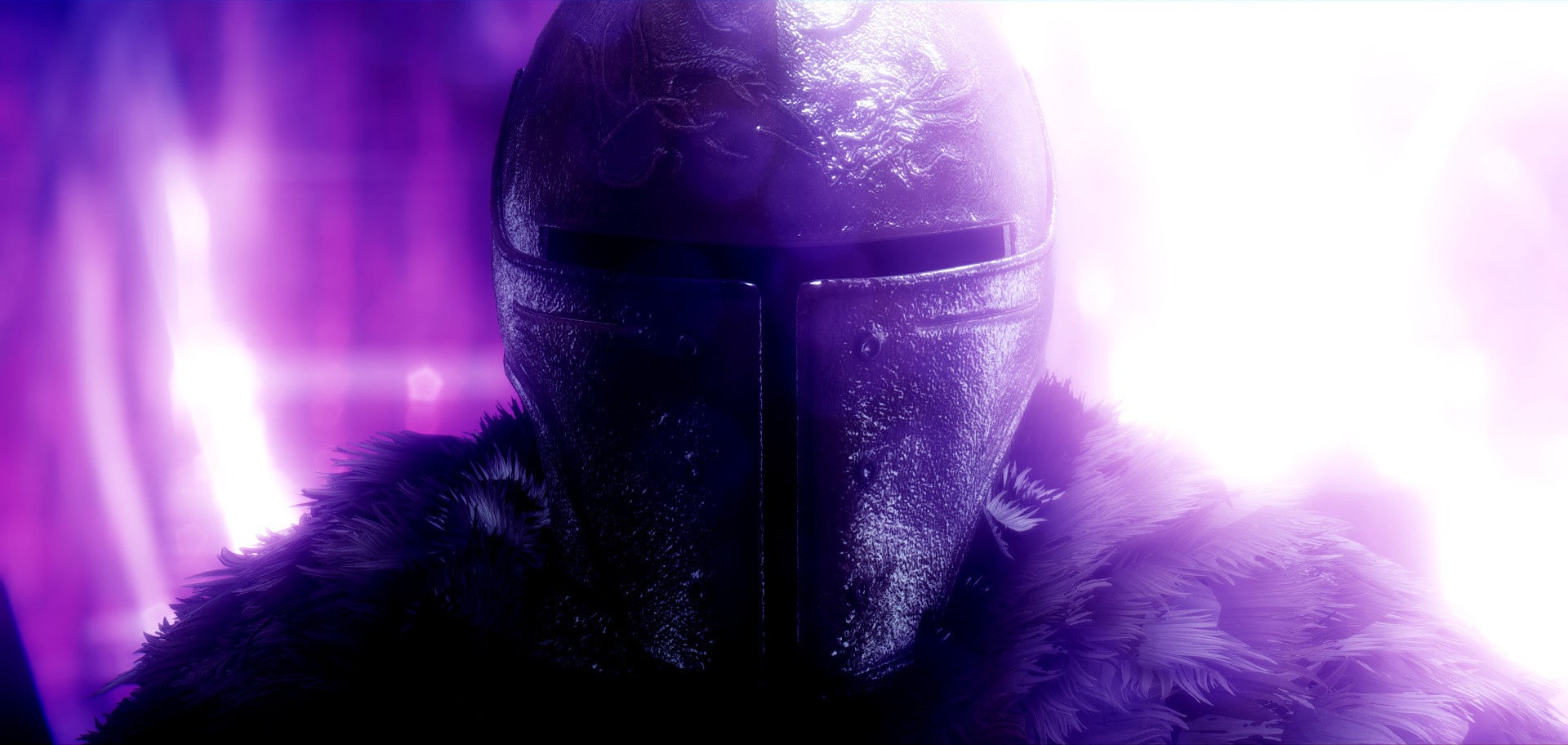 Dayshot: It's from DSOGaming's latest roundup of ENBSeries-modded Skyrim shots, proving, onceagain, that Skyrim can be the planet's prettiest game to take photos of — provided you take the time set up those mods, and have the (beastly) rig to support all that eye candy. Look below for more.
---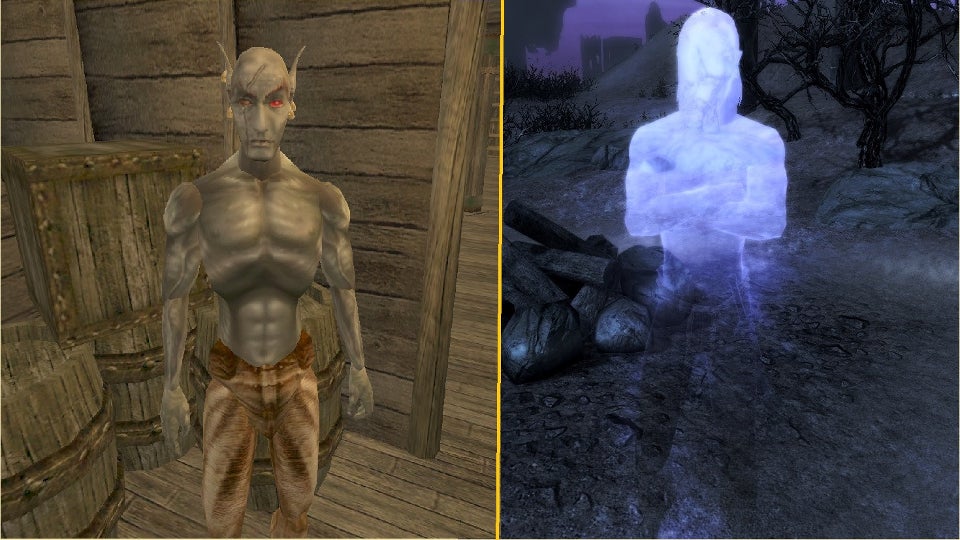 An Imgur user has put together an exhaustive list of recurring characters in Elder Scrolls games — from Arena all the way up through Skyrim and The Elder Scrolls Online. Is your favourite character on it? Probably. Did they suffer some kind of cruel, shocking fate between games? Yeaaaaah… probably again.
---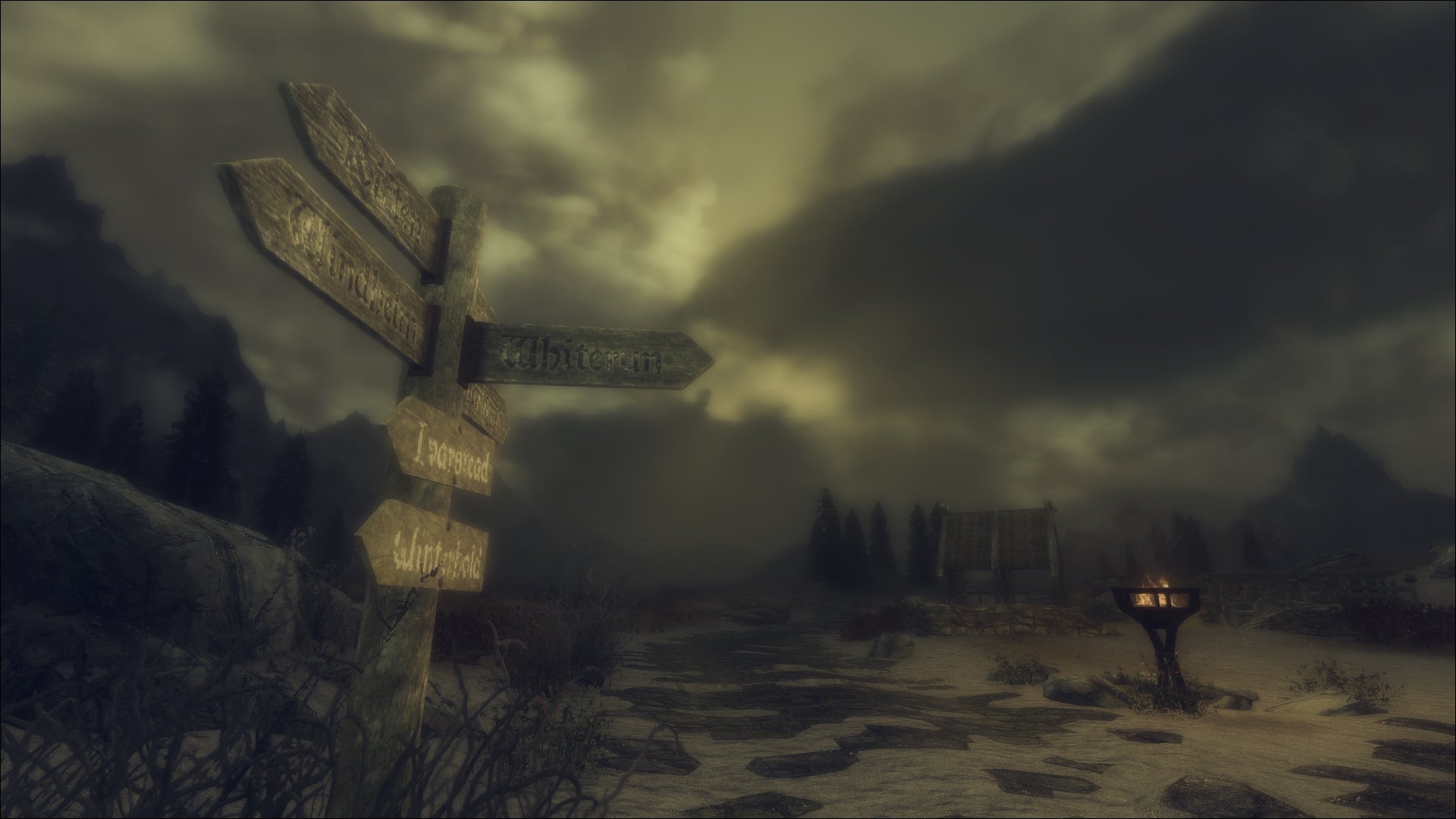 ---