For those who have missed it, Skywind is an ambitious mod that's bringing Morrowind into Skyrim's engine. We post about Skywind quite a bit here on Kotaku. With good reason. Because if this all pans out it will be the best.
---
In other massively multiplayer online role-playing games, blacksmithing involves find a forge in town and clicking about a bit. In The Elder Scrolls Online, you've got to kill some tigers first.
---
Kotaku reader Sam Balcomb and his wife Kimi celebrated their one-year wedding anniversary this month. Congrats guys! To celebrate, Sam whipped up this awesome Skyrim panorama in honour of their big day.
---
Good times alert: this is another new clip for Skywind, the fan project aiming to recreate the third Elder Scrolls game using the engine from the fifth.
---
My painfully slow levelling pace kept me from participating in this week's player-versus-player frolics in The Elder Scrolls Online beta, but fear not! Rev3′s Tara Long made it, and she gives a full accounting direct from the battlefields of Cyrodiil.
---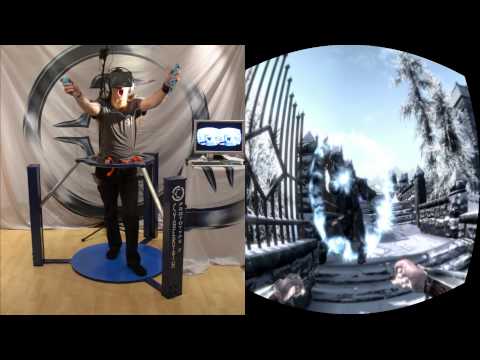 The Cyberith Virtualizer sounds like something out of a crappy sci-fi novel — until you watch this video and see what it can do.
---