This week at the Game Developers Conference, Epic Games took their usual opportunity to show off the latest developments in their whiz-bang Unreal graphics technology. In addition to the shooty/demonic demos in futuristic/fantasy settings, one of the most touted features of the engine was that it can scale from next-gen consoles like the PlayStation 4 all the way to mobile devices and even web browsers. It raises the question: If the Unreal Engine 4 is so scalable, can it run on Nintendo's still-new Wii U?
---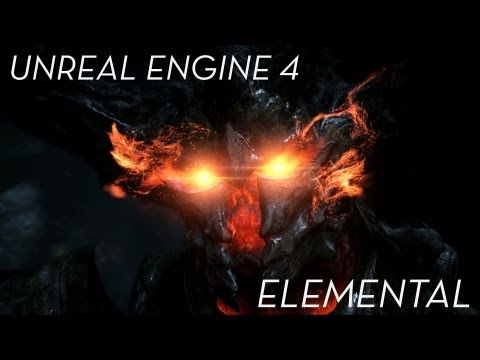 You may have seen this graphics demo before. It shows off the Unreal Engine 4, the next-gen graphics tech from the company behind Gears of War, Infinity Blade and the graphics engine that runs a lot of modern PC and console games. But if you saw it before, you saw it running on a PC. Now you can see it running on Sony's next console.
---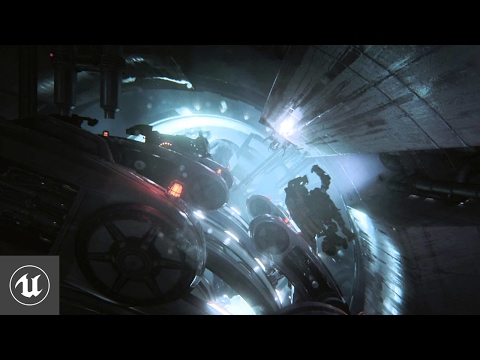 This is a tech demo called Infiltrator that the people at Epic Games have been showing to reporters and developers all week at the Game Developers Conference this week in San Francisco. Is it a game? Or just a way to show off what the Unreal Engine can do for next-gen video game graphics? I'm not sure.
---
This is the first footage from Zombie Studios' latest, a survival horrory-looking game called Daylight. There's not yet much to know about it, besides that it's powered by Unreal Engine 4 and its world is entirely randomly generated.
---
At the PS4 event in New York, Sony showed off the Unreal Engine 4 running on the PS4, as well as the new Havok physics engine. Real time, millions of particles, and state of the art hardware. Have a look.
---
The Wii U is significantly more powerful than the Wii or the GameCube before it, but Nintendo's next console doesn't appear to radically surpass the PlayStation 3 or Xbox 360, according to conversations we've had with people familiar with the Wii U and the forthcoming consoles from Sony and Microsoft.
---
Epic Games has announced at San Diego Comic-Con that Fortnite will be the first game from the Gears of War studio made on the company's Unreal Engine 4. The game will be a PC exclusive.
---
A couple of months ago a game developer who works on a very well-known video game walked out of a secret demonstration of Epic Games' new Unreal Engine 4 and told me it was the most impressive thing he'd ever seen in his gaming career.
---