Again, it's not the best day for Steam sales. I'm starting to think the sales peaked a month ago. But I'm also thinking that because of the curation system, not everything is showing up for me. It seems to be changing as I refresh. But there are a couple I'd definitely recommend. How about you?
---
The Steam sales are back on… Brace yourselves! Actually, today doesn't seem to be one of the better days. Plenty of games which are discounted to the price they kinda maybe should be anyway. But there are a few gems. Here are our picks.
---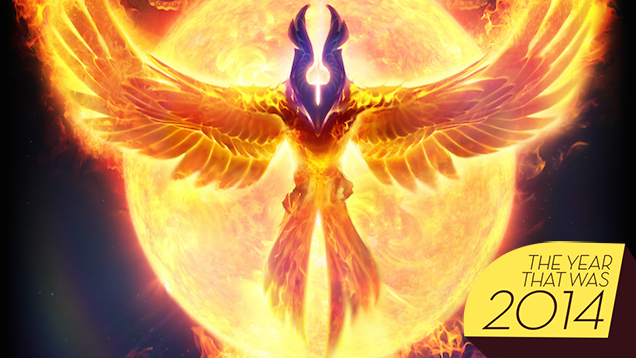 Dota 2 is the staple of millions of players' gaming nights, a rising star in the eSports scene for a new generation of competitive players and spectators. It's also a lucrative vehicle for Valve to sell hats. From how it changed, to how people played it, to how Valve talked about it, here is the story of Dota 2 in 2014.
---
Region-locking, the act of making games non-functional if used outside particular parts of the world, is not an uncommon thing in games. It is, however, a big deal for Steam — especially the PC gaming service's trading/gifting market. With widespread region locks now in place, change seems inevitable.
---
It's been one hell of a year for Counter-Strike: Global Offensive. This video by Peter Vallsten highlights 10 of the best Counter-Strike: Global Offensive pro plays of the year.
---
Earlier today unsettlingly violent shooter Hatred appeared on Steam Greenlight. Not long after, it was yanked from the massive PC gaming service. And while Valve was — like Target and GTA V — within their rights, I think they could have handled it better. Meanwhile Hatred continues to manufacture controversy, and that's not OK.
---
For a brief, magical period of time, you could surf on birds in Counter-Strike: Global Offensive. As in, ascend into the skies on their tiny, feathered backs. Unfortunately, it broke the terrorist-fragging heck out of the game, so Valve had to take it out. But they added something fun to make up for it.
---