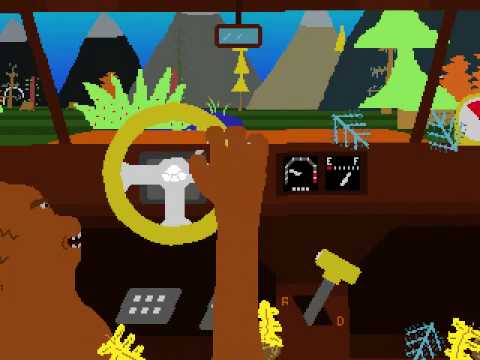 Japanese softcore porn with occasional racing, simulators giving you the opportunity the drive the slowest vehicles on the planet, or a T-Rex trying to stop your nitro-powered Holden? These are the weirdest car video games Jalopnik readers know.
---
What do films and video games have in common? Nobody really knows what they're doing. A long lecture by film director Steven Soderberg has been making the rounds over the past 24 hours. It's an interesting read with some good thoughts on the film studio system, the idea of "cinema" and the role of independent film. It should also sound really familiar if you follow the video game industry.
---
Ted Kosmatka's Prophet of Bones takes place in a world where absolutely everybody knows that Darwin was wrong, and the world is only 5,800 years old. Until one researcher happens on an archeological miracle: an early hominid who used tools, and clearly diverged from humans longer ago. And then people start turning up dead.
---
Remember what it feels like to fall in love with a video game. That's not a question, it's an instruction. I want you to try and remember. Remember what it feels like to be at work, or at school, counting down the hours until you can disappear into that universe again. Remember what it feels like to think about a game and then smile involuntarily, to feel giddy and light. That feeling is rare, but you're reading Kotaku so I'm certain that, at one point in your life, you've felt it.
---
---
Four days ago, this Kickstarter campaign from "Dirty Bird Sports" popped up on the project-funding platform. The name is a reference to former Atlanta Falcons running back Jamal Anderson, the project's apparent patron, whose "Dirty Bird" touchdown dance was a fixture of the Falcons' 1998-99 Super Bowl run.
---
"Stories are the filter through which we understand the world." Those philosophical words come from Susan O'Connor, a writer who's worked on BioShock, Far Cry 2 and Gears of War.
---