---
With Watch Dogs it was practically love at first sight for me. Now, as more info and footage leaks I'm starting to get a real feeling that Watch Dogs will represent the culmination of all Ubisoft has learned about third person action games over the last decade, placed into a truly interesting open-universe. That's quite exciting.
---
I'm tired of Aliens and Star Wars references in video games. But references to HBO's great drama The Wire? I'll take more. Above, a scene from the interesting upcoming game Watch Dogs, which enables you to hack into — and see through — security cameras in a modern Chicago.
---
---
This is an interesting video. Interesting because I can almost hear the cogs turning in the heads of the development team as they discuss the differences between the PS4 and PS3 version of Watch Dogs. There's a really cool tension between making sure everyone knows that the PS4 version will look great and making sure that no-one thinks they're buying the stripped back version on current gen consoles.
---
Watch Dogs has been given a release date. It is November 19. It will be available on PS3, 360, Wii U and PC "as well as at the launch of the PlayStation 4," says Ubisoft.
---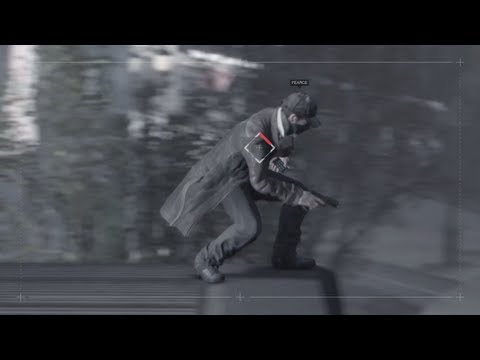 In Ubisoft's upcoming techno-action game, hacker Aiden Pearce will be able to access information systems all over the city of Chicago. What does he do with that info? Have a look at the new promo clip and see.
---
Video games. It seems like we spend way more time talking about them than playing them. How did this happen? When? A large part of the whole 'being passionate about games' thing is the stupid product lust – the 'hype train'. You can't escape it. You can't fight it. You know it makes zero sense, but you hop on board regardless. ALL ABOARD.
---
---