On Saturday, September 19, at the Galloping Ghost Arcade in Chicago, Illinois, 30-year-old Caitlin Oliver set the new world record for the arcade version of Namco's classic beat-em up, Splatterhouse. According to video game historian Patrick Scott Patterson, the last time a woman set an arcade game world record, Caitlin was around one-year-old.
---
The Border House has posted scans of the results of last year's Game Developer Magazine survey, which is about as thorough examination of the demographics of the video game business as you can get. It's interesting on many levels, firstly for seeing how much developers get paid, but then for seeing how many women there are in the industry.
---
Disclaimer: I was a key creative in what is often considered one of the more "dudebro" franchises out there, Gears of War. I'd also like to remind everyone out there that I went out of my way in working with our team, the writers and Epic's artists to make sure that female characters are represented well in that franchise.
---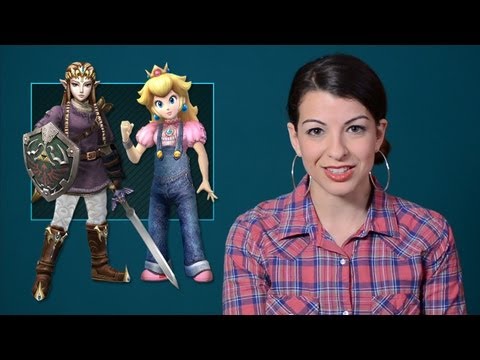 It's been a long road for feminist critic Anita Sarkeesian. Last year, she ran a wildly successful Kickstarter campaign to raise funds for a new video series examining sexist tropes in video games — her goal was $US6000, and she raised nearly $US160,000.
---
Today we got a healthy dose of next-gen information, delivered to us by a bevy of excited, breathless developers and publishers. Here's the thing: not a single one of the presenters at the PlayStation 4 event were women, and people noticed.
---
Hearing that women make a difference in game development is one thing, seeing what it means in practice is another. Recently, David Gaider — lead writer on the Dragon Age franchise — posted a blog about how having women on his writing team affected something in Dragon Age 3.
---
---
When I sit down at a computer, my left hand falls automatically into the inverted-V shape known well by all of you; middle three fingers arched across W, A, S and D. Pinky hovering over left-shift, my thumb resting lightly on the space bar. There's a poetic comfort in this for me. I do it without thinking. These letters are the ones I always come home to.
---