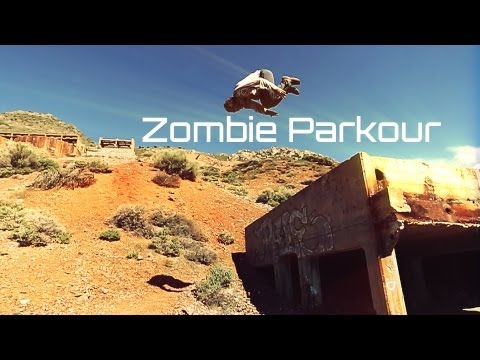 Slow zombies may be a cliche, but I'd take them any day over having to figure out how to survive against super agile, parkour-knowing zombies — like the ones in this video by ronniestreetstunts.
---
Earlier this month, Chinese gaming giant Tencent announced a "brand new" game that will be released later this year. The game, War of Zombies isn't exactly a new game per se, it's actually been talked about since 2010.
---
---
Maybe it's because I've recently become a dad myself but I've just watched Cargo, a short film directed by Directed by Ben Howling & Yolanda Ramke, and I'm feeling pretty fragile. It's an utterly heart wrenching zombie flick that made the finals of Tropfest Australia 2013 and one that manages to make its overbaked Zombie theme seem bewilderingly fresh. This short film has a whale sized heart and affected me more in seven minutes that The Walking Dead did for an entire season. You have to watch this.
---
Console painter Ozcan continues to do what he does best, turning rather plain video game consoles into electronic works or art. His latest work is this Wii U, emblazoned with the cover star of Ubisoft launch title ZombiU.
---
War of the Zombie is an upcoming iPad game that, while involving zombies, isn't like most other zombie games.
---
At first, I was all, "Why do they keep moving their heads like that? It looks stupid". Then I realised, they're so into this they're looking for walkers. Can't play more than a few strums without checking their surrounds for trouble.
---
WHEN THE ZOMBIES COME (the title is actually in caps) is a short documentary that's being shown at this year's Sundance. And, well, on the internet right now.
---