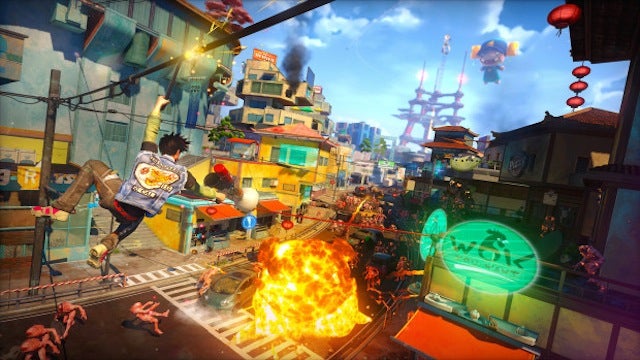 Back in the day Insomniac was top tier PlayStation. The Ratchet & Clank series ruled (unless you preferred Jak & Daxter, in which case: arguments) and it had nailed a perfect mix of run and gun controls and 'what the hell did I just shoot' weapons. Why any of it was happening didn't matter, only that felt great doing it.
---
Video: Microsoft just showed off this teaser for the Ridley Scott-produced Halo live-action series, which will start airing this November on Xbox platforms. There's no word on whether Halo: Nightfall will be televised too, but we did just learn that series protagonist Agent Locke will be a playable character in Halo 5: Guardians, which will be out on Xbox One next year.
---
Briefly: Played by actor Mike Colter, Agent Locke will be showing up in the live-action Halo: Nightfall series being produced by Ridley Scott. The character will then appear in next year's Halo 5: Guardians. Variety has more details.
---
Nowadays consoles are constantly evolving beasts, which is why we're faced with mega OS updates every once in a while. The Xbox One is due another in August, and this new video by Major Nelson helps explain what's new.
---
Less than three months after Microsoft had a big splashy debut for its Xbox Entertainment Studios division, the company is shutting down the unit tasked with making original TV shows for their game console. Re/Code reports that the shutdown comes as part of a massive restructuring that will see Microsoft eliminating 18,000 jobs over the next 12 months.
---