E3 Round-Up: Day Four
A light at the end of the tunnel! We're at day four, let's round it up:
First Look At New Zelda Game's Concept Art FIFA 10 Screenshots Emerge From The Tunnel FIFA 10 Preview: It's The Early-Season Favourite Silent Hill: Shattered Memories Preview: There's A Light Taste Hot Monkey Vengeance! BioWare Doesn't Expect You To Survive Mass Effect 2 Eyes On With Sony's EyePet This Is The Most Technically Impressive Thing I've Seen All Week Jumpgate Multiplayer Preview: Shades Of Descent Tetris Creator Skeptical of Project Natal Will Team Ninja Take The Slutty Route With Samus? Bayonetta Girl Is Not Cosplay, She Is Art Nier Impressions (Or Lack Thereof) Tim Schafer Responds To Activision's Brutal Legend Lawsuit Glory Of Heracles Hands-On Handholding Microsoft: Rare Working On Numerous Natal Projects Eyes On With Invizimals: When Pokemon Meets Ghostbusters Telltale Tells Tales Of Monkey Island Nintendo Thinks Conan O'Brien Mario Homage Is "Great" New Quantum Screens Are No Longer Theoretical Gran Turismo PSP Screens Race Out Of Hiding Nintendo Has No New colours To Announce For America MAG Preview: Generic Action Game Meet Your New Castlevania Developers! Stare Into Project Natal's Small, Child-Like Eyes E3's Uncharted 2 Screens Have Us Back In The Jungle Home Now Supports Photo Sharing Body On With Project Natal's Controller-Free Kick Balls Sony: E3 Not Proper Venue To Announce Any PS3 Price Drop Final Fantasy XIII On Xbox 360 Looks Like This Bioshock 2 Multiplayer Impressions: That Sinking Feeling Stylus-On With Legend of Zelda: Spirit Tracks Sony: PSP Go Priced Right, Games "Shipping" On Street Dates E3's Unmentionables: What Microsoft, Nintendo & Sony Forgot To Say ModNation Racers Impressions: LittleBigRacer Mafia II Eyes-On: The More Things Change... Snapshot Tinkers with Side-Scrolling Formula Xbox 360 Will Have Ten Year Life Span Saw Preview: Should I Be Enjoying This? Impressions of Explosively Cute Critter Crunch Should We Expect More From Electronic Art's Inferno Nintendo's Wii RPG Monado: Beginning of the World In Pictures Today's Most Relaxing Trailer? Echochrono Muramasa The Demon Blade Preview: So, So Pretty First Image Of Metal Gear Arcade Soulcalibur: Broken Destiny's Kratos Is More God of War II Than III
---
Trending Stories Right Now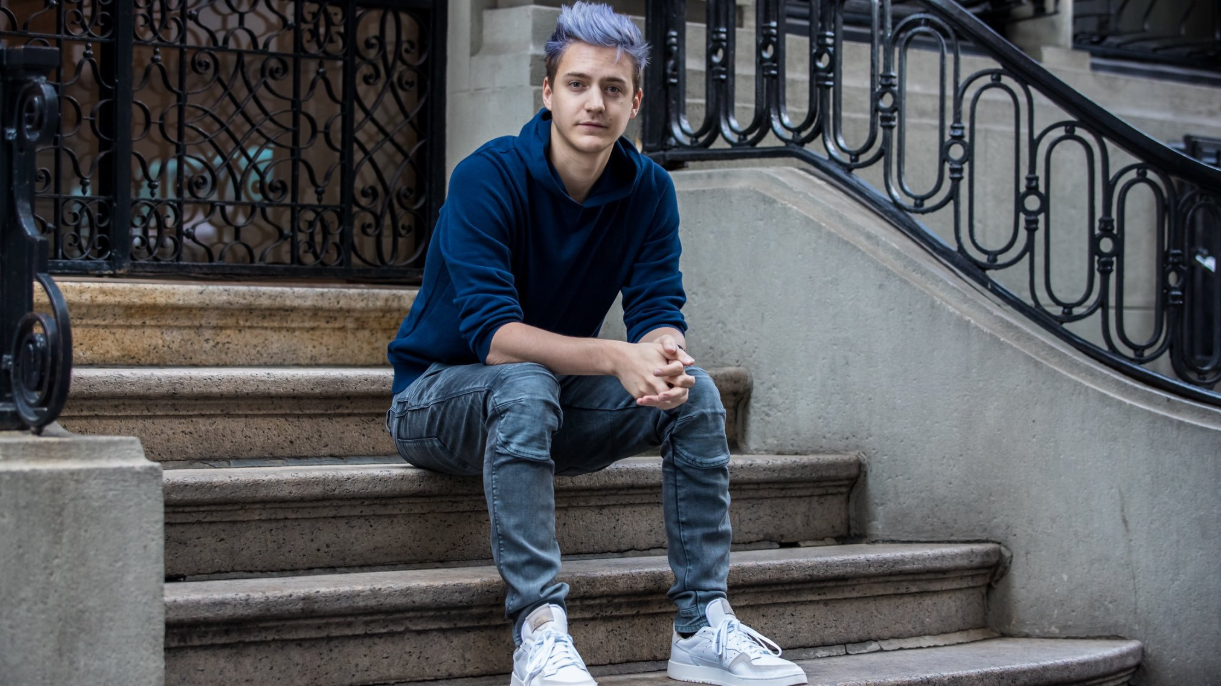 On Wednesday, controversy surrounding Fortnite golden boy Tyler "Ninja" Blevins resurfaced after a high-profile callout of his apparent avoidance of streaming with female gamers. Blevins defended himself on Twitter and, on Friday afternoon, did in fact play Fortnite with a female gamer.
I love what can be done with today's cutting edge consoles and PCs. I really do. Still, every gamer should be a gamer who loves Retro games. Here's why.