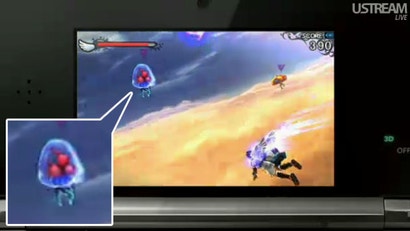 While Nintendo is bullish on the Kid Icarus: Uprising's multiplayer and various battle modes, sister site Kotaku Japan noticed something odd. Something familiar. Something Metroid.
In the footage Nintendo released today, there appears to be a Metroid as Kid Icarus protagonist Pitt flies through the air.
Kid Icarus is being designed by Masahiro Sakurai, who famously includes a variety of Nintendo characters in his Smash Bros. games. Neat that he's giving cameos in Uprising, too.
倒しちゃっていいの? 『新・光神話 パルテナの鏡』にメトロイド登場 [Kotaku Japan]