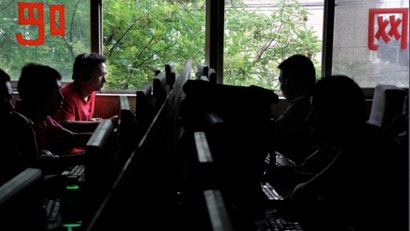 Unity Technologies and Qihoo 360 Technology announced an agreement last month that will allow over 400 million Chinese internet users to access Unity3D-powered 3D games through 360 browsers.
Qihoo's 360 browser along with its 360 antivirus software are immensely popular in China. So popular in fact that, according to Baidu.com's statistics that were published last month, Qihoo 360 ranked among the top three most popular web browsers in China, the other two being Internet Explorer 6.0 and 7.0.
According to a press release put out by Qihoo, the addition of Unity's Web Player will "enable Unity games to be played seamlessly in the 360 Safe Browser on any website, including 360 Game Center, one of the top web game portals in China."
According to the same press release, Qihoo will first add the Unity Web Player to their Qihoo 360 "Safe" browser which has somewhere up to 250 million users.
Ludovic Bodin, co-founder and CEO of French gaming company CMUNE, says that the news of Qihoo and Unity's partnership is great. Based in Beijing, CMUNE is most known for the hardcore free-to-play Facebook FPS Uber Strike. Bodin says he believes this is a great opportunity for him and his company, and now they are pushing to release their game in China.
"The appetite for web games in China, being one of the fastest growth markets with mobile/tablets, is just going to accelerate even more with the announcement of Unity-360 partnership," said Bodin. "UberStrike being the largest Unity3d game on Facebook and the largest, free-to-play, browser-based first-person shooter worldwide, made in China, is going to launch even harder, better, stronger and faster in China."
Qihoo 360 Announces Partnership with Unity [PR Newswire]
Photo: Ng Han Guan/AP