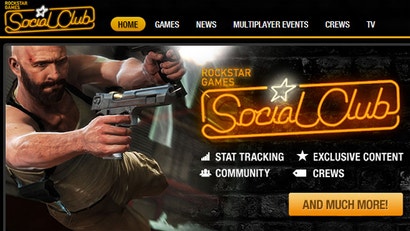 In preparation for next week's release of Max Payne 3 and the launch of the Crews system, Rockstar Games has given its Social Club site a complete overhaul, complete with user profiles, a new friends system, and integration with Facebook and Twitter. In short, this time it's social.
I never really put much thought into Rockstar's Social Club before; it didn't feel like it was essential to the game experience, so I didn't bother. That might have just changed. Now members can maintain an activity feed, add friends from existing Social Club members or find and invite them from Facebook and Twitter, and maintain their own profile page so random folks can look them up and see how bad they are at Max Payne multiplayer.
Today's revamp paves the way for tomorrow's introduction of the Crews system, the new multiplayer functionality that allows players to form custom clans that carry over from one game to the next.
To get started, head over to the Social Club website and either sign into an existing account, start a new one, or log in via Facebook or Twitter. They're making an already strong community even strong, and you should probably get in on that.