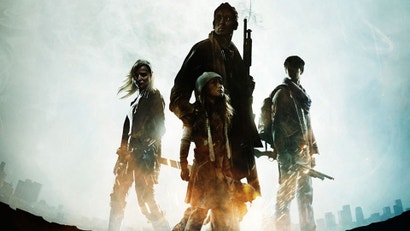 Robert Bowling, the former public face of Call of Duty, left his role earlier this year to become president of Robotoki Studios. And now, he's revealing Robotoki's first game.
The July issue of Game Informer reports that the new game is called Human Element, and that the human element of survival stories is indeed what it hopes to show us.
Existing games have made us all experts in the fine art of zombie shootin'. Human Element, from the sound of things, wants us to look at survival a little differently. Instead of just taking out waves of undead, Bowling says the game is meant to look more carefully at the costs of survival. Fear, he explains, is the real threat in a doomsday scenario, "Unreasonable fear that leads us to do unreasonable things to survive."
The character creation, as outlined, reinforces the idea that different people, at the end of the world, might have different goals and need to choose different paths to survival. Character classes are defined by their approach to problems: Action, Intelligence, and Stealth. The system also has the player choose from among three different identities: Survive Alone, Survive with a Partner, and Survive with a Young Child.
One imagines that the zombie apocalypse would be very different indeed for someone action-oriented flying solo, as compared to someone stealth oriented who has to protect a young child. But it'll be a while yet before any of us get to find out: Human Element is currently set for "release on next-generation consoles, PC, mobile and tablets" (so, pretty much everything) in 2015.
Robotoki's 'Human Element' Revealed [Game Informer]
Image: Game Informer