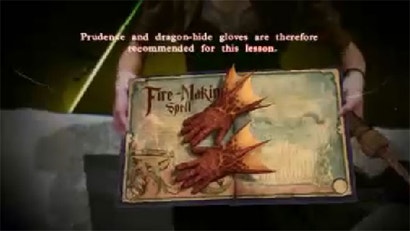 It's either the cutest or the most ridiculous thing we'll see at this year's E3, but it's a thing: Sony has developed an interactive book.
It's called Wonderbook, and works by reading the thing in front of a PlayStation Eye camera. Before you scoff at it, know it was made by Sony's London Studio, the guys behind SingStar, and one of the most successful "mainstream" developers in the world.
The first story for the peripheral/book is written by Harry Potter creator JK Rowling, and is called Book of Spells. While reading the story and seeing it unfold in front of you, kids can also use a PlayStation Move to cast spells.