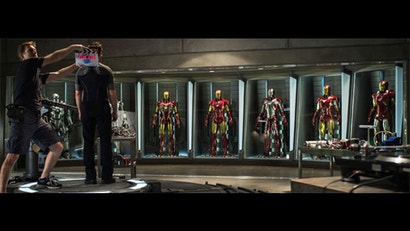 Production began today on Robert Downey Jr's Iron Man 3 at Epic Games — the North Carolina studio that makes Gears of War, according to local TV station WRAL.
"Scenes were being shot inside and outside the Epic Games studios, where a large Christmas tree was set up on the front lawn."
Christmas scene confirmed!
An Epic Games rep declined to comment on the matter.