No, ET! Run Away Before Gordon Freeman Whacks You With The Crowbar!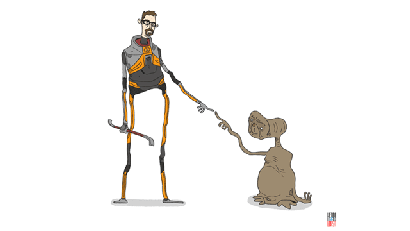 His finger-point introduction says "yes", but his fidgety shake of the crowbar says "yes, I will kill you now." [Tumblr]
---
Trending Stories Right Now
Who likes free stuff? We've got another reader survey to kick off 2020, and naturally we'd like you to be rewarded for your time, so there's a whole truckload of stuff you could win: several gaming packs from Five Star including a SEGA Mega Drive Mini bundle, vouchers for The Iconic, $300 of food from Deliveroo, and an Ultimate Gamer Pack for all your console gaming courtesy of Turtle Beach.
It wasn't my first visit to an EB Games, or Electronics Boutique as it was called then.