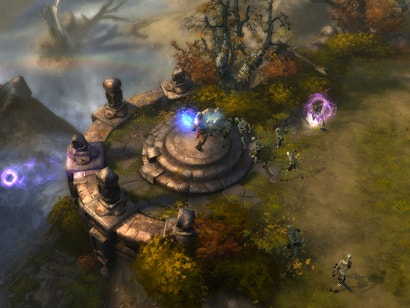 Earlier this month the official Chinese webpage for Diablo III went online, it created speculation that the game would be operated in China by long time Blizzard collaborator NetEase however NetEase and Blizzard have declined to officially announce it. Over the weekend a series of micro-blog posts suddenly went up on NetEase's official Sina Weibo account stating that they won the rights to operate Diablo III in China but almost as soon as those posts went live they were taken down. Currently China is eagerly awaiting the release of Diablo III, so much so that prominent gaming news websites have begun advertising illegal "cracks" for the game.
NetEase, one of China's biggest gaming companies has long been speculated to be the operator of Diablo III because of their past partnerships with Blizzard. NetEase is the current operator of StarCraft II and World of Warcraft , but recent news of Tencent's partnership with Activision bought rumours that Blizzard would be changing operators. Online games in need to be hosted by local operators that basically act as a local partner, the operator handles consumer complaints and server upkeep.
According to the Chinese media, Blizzard tends to announce major releases during China Joy. People's Daily's game channel expects to see an official announcement in regards to Diablo III during this year's China Joy, July 26-29 in Shanghai.