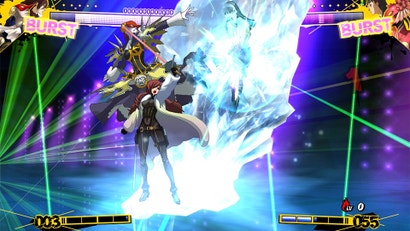 The upcoming PS3 and Xbox 360 release of fighting game Persona 4 Arena is, in North America at least, taking the rare and terrible move of being completely region-locked.
While the PS3 is usually entirely region-free, as are many Xbox 360 games these days (since on Microsoft's platform it's a decision left open to the publisher), Atlus has decided that the American release of the game will be locked on both consoles.
For any publisher to region-block a PS3 game is a strange decision; for a boutique publisher like Atlus, whose consumers are some of the savviest online, it seems crazy.
So crazy that, believe it or not, this is the first game since the release of the PS3 in 2006 to ever feature complete region-locking.
I'd be shocked if it wasn't down to some kind of move to preserve North American sales and cut down on imports, since the game is out in Japan nearly two weeks earlier (and that version also features English language support).
Still, we've contacted Atlus, and will update if we hear back.
Summon the fighter within: Persona 4 Arena (360, PS3) coming to N.America this summer [Atlus]