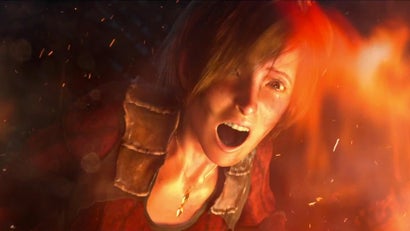 The next patch for Diablo III will tweak classes, stat formulas, drop rates, and other significant parts of the action-RPG's endgame content. Developer Blizzard outlined the patch in a post on their blog today.
Here are some of the highlights:
The first change we're making in 1.0.4 for co-op is to remove averaging in multiplayer games of Magic Find and Gold Find. You'll benefit from your full Magic Find stat, independent of other players in the game. We originally added Magic Find averaging so optimal play did not involve people stacking what we call "adventure stats" to the detriment of their party. While this may re-emerge as a problem, we think the current solution feels like too much of a penalty, and is doing more harm than good.

...

We know there are a lot of you out there that are really frustrated by the difficulty of some of the champion and rare packs, so in 1.0.4 we're going to shrink the gap between normal monsters and Elite packs (Champions and Rares). The design intent of Champion and Rare packs is to provide a spike of challenge, but in general we feel like the gap is too big. Normal monsters die quickly and are usually just fodder, and Champions and Rares can feel like a brick wall. In general we're looking to bring normal enemies up a smidge, and Champions and Rares down.

So, in 1.0.4 we're increasing the health of normal monsters by approximately 5%-10% in Inferno, but also increasing the likelihood they drop magic or rare items by a factor of four. We're correspondingly lowering the health of Champions and Rares by 10-25% and editing specific affixes to shrink the difficulty gap. We're still working on those numbers, but that's approximately what we're shooting for.

...

Weapon damage is the most important stat on a weapon. It can be disheartening to get a lot of weapon drops and you know before even looking at them that they have no chance of being good. To help give weapons a fighting chance, the raw damage value on all level 61 and 62 weapons will be able to roll damage that extends all the way to the top end of level 63.
Blizzard also promises to add improvements to classes and two-handed weapons.