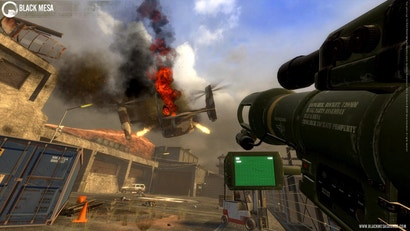 Highly anticipated Half-Life remake Black Mesa will come to Steam thanks to the Greenlight program, Valve said today. So will nine other games, with more to come.
Here's a list of the first 10 titles that have been accepted on Steam's Greenlight:
Black Mesa
Cry of Fear
Dream
Heroes & Generals
Kenshi
McPixel
No More Room in Hell
Project Zomboid
Routine
Towns
"The Steam community rallied around these titles and made them the clear choice for the first set of titles to launch out of Greenlight," Valve's Anna Sweet said in a press release. "Since launch, hundreds of titles have been submitted, with more coming in every day. We expect to be announcing more titles coming to Steam via Greenlight soon."