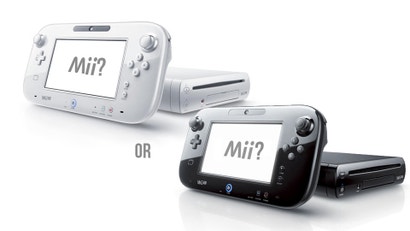 So, the Wii U will be lining the shelves in a couple of months (November 30 in Australia). With all the perks of the Wii plus increase capabilities and the new Wii U Game Pad, the new console is sure to be the talk of the town this Christmas season. In Japan, Weekly Famitsu asked its readers about their thoughts on Nintendo's new gaming wonder. Here's what they had to say.
The Wii U will be coming out in Japan over a week after it will be available in Australia. Asked what they thought about the release date, most responders (58 per cent) said that it was what they expected. 20 per cent thought it was early, while 18 per cent thought the December 8 release was late. Most responders stated that they figured that Nintendo would be aiming for the holiday season (much like with the Wii) to sell their new bundle of joy, though some did wish for a global release.
(1056 valid responses)
In regard to the pricing of the new console, responses were fairly evenly divided. 38 per cent thought the ¥26,250 ($335) price tag for the Basic Set and the ¥31,500 ($400) price for the Premium set was cheap. 36 per cent thought the price was pretty much as they expected, while 26 per cent thought it was too high. Many expected a new console to cost more and found the price setting to be a pleasant surprise. Still, some noted that if you include the cost of the peripherals, the price creeps up to noticeable levels.
(1030 valid responses)
Asked whether they intend to purchase a Wii U or not, the results were quite surprising. 45 per cent expressed the intent to buy a Wii U on the launch date and 37 per cent said they would be purchasing one, though they did not know when. 9 per cent of responders were undecided and the remaining 9 per cent had no intention of obtaining one. Now, while this was a questionnaire sent out by a gaming magazine to readers which means pretty much all of the people who responded either play or are interested in games, it still means that 82 per cent of the people who responded will be buying a Wii U at some point. Pretty impressive numbers that you can be sure Nintendo is happy about.
(1051 valid responses)
Another interesting result was to the question of which set people planned to purchase. A whopping 72 per cent of responders said they were looking to get the Wii U Premium Set as opposed to 14 per cent who plan on getting the Basic Set. 13 per cent said they were undecided and an insane 1 per cent stated that they would be getting both sets. While for the most part, people seem to be looking to the Premium Set, many responders did express disappointment that they could not choose the colour of the Wii U they would be getting. Give it time.
(942 valid responses)
ファミ通.com [ファミ通.com]