If you play Halo 4 multiplayer, chances are you've heard about the rumoured headless Spartans that you can't kill. Maybe if you're unlucky you've actually come across these infamous Spartans.
One of the popular aspects of this rumour is that the headlessness is actually an extremely high level helmet unlock. But that would be kind of silly, wouldn't it? "Hey, you're so high level that earned the right to no longer have a weak spot." Yeah, right.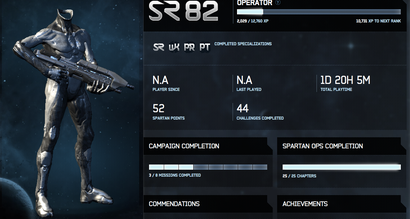 Turns out that there's a mod where you can take off all the armour — including, despite how baffling it might sound, your entire head. People around the web seem confused as to whether or not this is a glitch, but it's something that can only be done on modded Xboxes. Though the video here is but a match replay, if you happen to know someone who uses the cheat and visit their Halo Waypoint profile, their Spartan will look just like that. All muscular and headless, I mean.
While the headless part is admittedly cool, it makes playing match-types like SWAT a nightmare. Sure, you can kill someone with body shots, but still. It's kind of bullshit to have to go up against someone that takes more than one well-placed bullet to kill.
We've reached out to Microsoft to see if these folks are being banned.