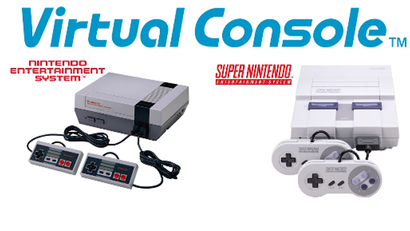 The Wii U will get its own version of the Virtual Console in the second quarter of this year — you'll be able to purchase and download Nintendo and Super Nintendo games to play on the Wii U and separately on your GamePad.
We already knew that a Virtual Console was coming to Wii U, but Nintendo boss Satoru Iwata announced further details — and a Q2 2013 (March-May) release window — during a Nintendo Direct this morning.
The service will start off with a limited selection of Nintendo and Super Nintendo games, with more to come, including games from the Game Boy Advance. There will be "special pricing" if you already own Wii versions of each Virtual Console game: $US1 for NES games; $US1.50 for SNES games. (You'll have to transfer those Wii VC games over to the Wii U in order to get the discount.)
To celebrate the 30th anniversary of the Nintendo Entertainment System, there will also be a discounted program that starts today: you can download Balloon Fight for NES as soon as the Nintendo Direct is over. You can buy it right now for 30 cents.
Here's what the rest of the lineup looks like for Wii U owners in the US:
Japanese Wii U owners will be able to get Mother 2. No word on whether US Wii U owners will get their hands on the North American version, Earthbound.