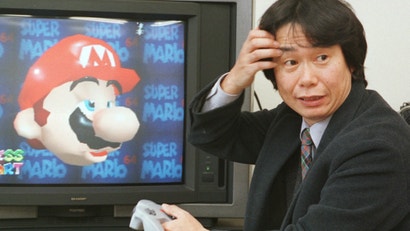 Yesterday, former Epic Games designer and Dead Space aficionado Cliff Bleszinski was quoted by GamesIndustry International about what he perceived as the worst turmoil the industry's experienced since the eighties. The situation was so bad, he suggested, that even Nintendo might throw in the towel and go software-only, like Sega did after the Dreamcast's meager performance.
Of course, Bleszinski's not the first to predict the end of Nintendo's hardware days — not even close. People have been saying this for at least a decade. Some of these prophets and pundits said that weak hardware held Nintendo's games back, and kept other developers away. All of them thought that putting out consoles hurt someone, be it the company or the consumer. So with that in mind, let's look at some of the theories and arguments that popped up over the years.
People keep expecting Nintendo to get out of hardware and to just make games. Nintendo keeps ignoring these experts and, at worst, hangs in there — at best, thrives. So, ladies and gents, when's Nintendo going under? Place your bets below.
Top pic: Nintendo's chief game designer, Shigeru Miyamoto, in 1997. Credit: AP.