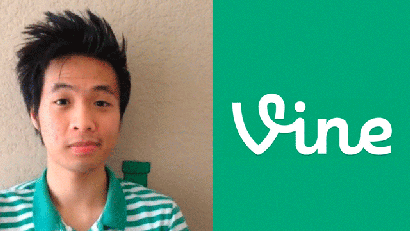 Twitter's new video service — Vine, which lets you create six-second looping videos — launched recently and has exploded in popularity. Some gamers seized on it as a chance to express their love of the hobby. Here are just a few of the best posts we found on Vine so far.
Just a heads-up: This page may take a while to load, since it's full of HTML5 videos. Additionally some of the compatibility in embedding is still a bit wonky. If you are having trouble seeing the videos below, try opening the post in a different browser (Chrome seems to be the most finicky) or directly viewing each Vine link. We just couldn't pass up the opportunity to show you these videos.
---
Graph Paper Tetris
@vineapp Playing Tetris on paper vine.co/v/bJ2rA67rtOE vine.co/v/bJ2Xie7bQF0

— Pinot (@pinot) January 30, 2013
---
That 3DS is a monster!
It's alive! #3ds #nintendo #videogames #monster #gamer #games #animation #videogame vine.co/v/bJiZnBVnuJZ

— Bitmap'd Gamer Tees (@bitmapd) January 28, 2013
---
Hover-hands
Turning on my PS3. Never been easier. #vine #animation #magic #ps3 #videogames vine.co/v/b5LE11DePbK

— Nicholas Taylor (@NicholastTaylor) January 26, 2013
---
Pikachu uses headbutt. It's super-effective!
Pikachu and Charmander have a headbut contest. #pokemon vine.co/v/bJ0UXVWnJLK

— Jim D (@sonuckles) January 30, 2013
---
Gaming magazines were great, weren't they?
VideoGames & Computer Entertainment Magazine, 1989. vine.co/v/bJrim77h9un

— Scott Stein (@jetscott) January 28, 2013
---
Classic Pinball
#pinball #arcade vine.co/v/bJX076jrAYE

— Jason Perez (@Denneval) January 29, 2013
---
I could watch this Mario stop-motion all day.
It's me MARIO! vine.co/v/bJqg7uYFiW6

— Khoa (@lazybearkhoa) January 27, 2013
---
I think my cartridge might be broken, guys.
Super Mario timespace nightmare #1 vine.co/v/b5L1QnprP1h

— Chris Novello (@paperkettle) January 26, 2013
---
Looks like someone is jazzed for Ni No Kuni
Yay Ni No Kuni at last!! vine.co/v/bJg3PIh0B7D

— Maggie McLean (@mjnmclean) January 29, 2013
---
Mario is a cruel, cruel master
Now we learn Mario's coin collecting secret. And Luigi is not impressed. (Starring @necronomisean and @ereeeek) vine.co/v/bJV7QIMAzTz

— Ashley Jenkins (@jinxcellent) January 30, 2013
---
Found something great on Vine and want to share it? Feel free to share in the comments!