Here's Legend Of Grimrock 2's Very First Official Screenshot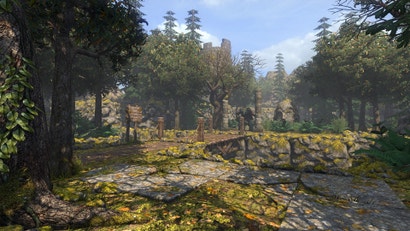 Here's Legend of Grimrock 2's very first official screenshot. A nice change from the dark tunnels of the first game.
---
Trending Stories Right Now
While Australia may fumble about in the digital dark ages, setting fire to forward-thinking broadband policy as if it were an onion-scoffing heretic, online connectivity in general has come a long way in the last five years, usurping industries once dominated by the physical. Why rent movies when there's Netflix? Why leave the house for a new game when Steam exists? It should come as no surprise, then, that Microsoft wants to release a new model of the Xbox One, sans disc drive.
I have a confession: I've never played a Fallout game, at least none of the modern ones. It's not a deliberate hole in my gaming backlog, but just one that grew out of timing and circumstance. And given that I'm engaged to a devoted Fallout fan, who probably would have finished Fallout 4 if she didn't do something as silly as get into a relationship with me, it seemed like a good time to venture into the wasteland. So over the weekend, I've been familiarising myself with Fallout 76. It's left me wondering why I didn't play Fallout 3 or New Vegas sooner, but it's also reminded me of MMOs and the parts I like about those so much.