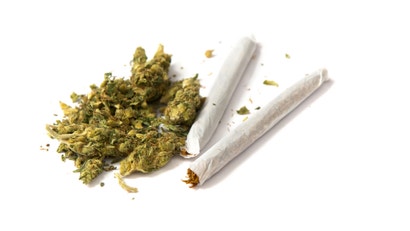 In many Western countries, smoking marijuana is not a big deal. In South Korea, it is. Especially if you get caught.
Sports Chosun and Sports Seoul (via Kotaku reader Sang Kwon) report that South Korean police arrested a professional gamer with the last name "Cha" for marijuana. The drug is illegal in South Korea. The eSports pro was nabbed along with several others, including a television personality, an idol singer, a make-up artist and an English teacher.
Korean media is speculating that the eSports player is Cha No-ah, the son of famous Korean actor Cha Seung-won. Cha No-ah debuted as a professional gamer last fall in the Olympus League of Legends Champions. His League of Legends team, however, let him go this past February.
The South Korean entertainment industry clamps down on celebs (and children of celebs) in a much stricter fashion than its Western counterparts. For example, a member of Korean boy band Shinee recently got in hot water over smoking an e-cigarette. Apparently, it destroyed his clean-cut image. With that context in mind, imagine what illegal drugs could do.
유명 배우 C씨 아들, 대마초 흡연 혐의로 불구속 기소 [Sports Chosun] [단독] 톱스타 C씨 아들, 대마초 흡연 혐의로 불구속 기소 [Sports Seoul — Thanks Sang!]
Picture: Stephen Orsillo/Shutterstock