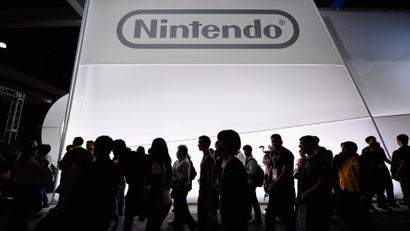 Previously, Nintendo said it was not holding a big E3 press conference. It also said it was bringing E3 to... Best Buy retailers across the US. But that doesn't mean Nintendo will have a rinky-dink E3 booth. No sir-ee!
In fact, Nintendo is wheeling out two booths for E3. And they look pretty darn big! Compare to Sony's booth (above), which also looks rather large. You can see more booths below:
So, perhaps, the big booth will ease the lack of a big press conference. That, or there's always Best Buy.
Be sure to tune in next month for Kotaku's E3 coverage.
E3 Gaming Expo [Official Site via はちま起稿]
Picture: Kevork Djansezian/Getty