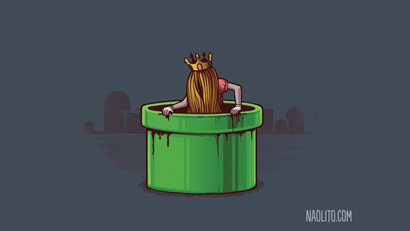 The Ring girl crossed with Princess Peach is a terrifying thought. Consider your childhood memories — and every console connected to a screen — forever ruined. Or at least ruined for the next seven days, after which you realise you were being ridiculous.
C'mon, guys, seriously. The Ring girl isn't real! ...Right? Um, I'll be in my bunker for the next seven days.
[Naolito via Gamefreaks]
Also credit to CrazedLunaticEsquire for my headline joke!