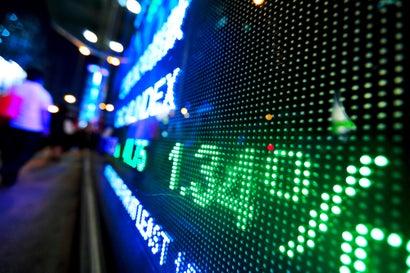 Well, this isn't surprising: following a somewhat underwhelming presentation from Microsoft after unveiling the Xbox One (where are the games?), Sony's stock jumped up. Here's a comparison.
Microsoft's graph is above.
...err. And this is that a few days ago, Business Insider reported that Microsoft's stock was at a five-year high.
Pictures: Barry Kramer/Twitter, Shutterstock