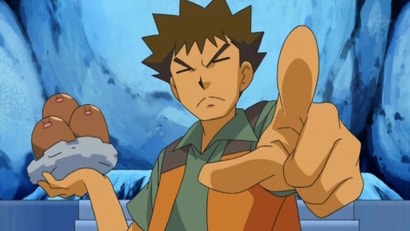 Remember Brock from the Pocket Monsters anime? He left the series a few years back to go be a Pokémon Doctor, but he still lives on in our hearts as the dude who can operate nearly anything put in front of him. That includes rockets. And drawbridges.
Recently on 2ch, Japan's largest online forum, an image popped up online that shows the various things Brock has driven over piloted during his stint on the Pokémon anime. The image is now appearing on numerous Japanese websites, but here is a translated version, courtesy of Kotaku:
Surely, 15-year-old Brock has driven a car in the Pocket Monsters anime?
ポケモンのタケシ操縦出木杉わろたwww [2ch]