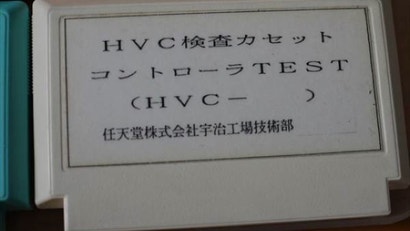 The Famicom Test Cart was used to, well, test Nintendo's Family Computer. It might be rare, but it's certainly not exciting.
But it is somewhat interesting! And probably more so for hardcore collectors. As Famicom World explains, there were test cartridges for the console itself as well as ones for the controllers. Have a look at the test cart in action:
On Yahoo! Auctions Japan, someone is trying to unload a Famicom Test Cart for controllers. The opening bid is ¥120,000 or $1200.
As of posting, there are zero bids, but four days left. Four days, people, four days!
ヤフオクで幻のファミコンカセット『HVC検査カセット』が12万円で出品されているらしいwww [DSPSP初心者講座]