Ghouls And The Undead Can Be Cool Too Sometimes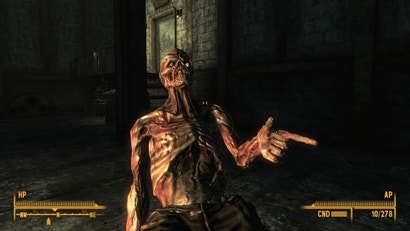 Here's the coolest one from Fallout: New Vegas, chilling in the wasteland, having a great day. Nothing to worry about.
---
Trending Stories Right Now
The Twitch community was appalled when live on stream MrDeadMoth seemed to physically hit his (apparently pregnant) wife live on stream - all in front of their child.
Triple AAA games nailing the brief. Indie games surprising people out of nowhere, and expansions and patches that completely turn a game around. It's been a good year for games - now it's time for you to vote for your favourite.