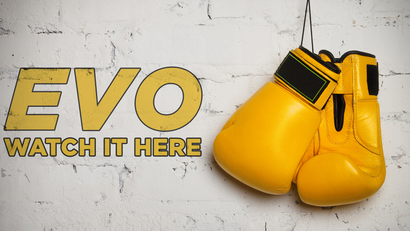 The Road to EVO — a series of tournaments leading up to the biggest fighting game tournament of the year — is coming to a decisive close. It's time for the Evolution 2013 tournament, which starts today in Las Vegas, and we're here to serve you all of the livestreams available to make you feel like you're sitting right there alongside all the viewers and fighters in attendance.
If you're feeling generous, you can always buy a $US12 premium ticket, the profits of which will go to a scholarship fund organised by NYU's Game centre. Otherwise, let's continue on to the free streams and their respective schedules (all in Pacific time).
For the most thorough rundown of what EVO is — including the rules, what you should watch and even the lingo the fighting game community uses when discussing the matches — head over to Shoryuken's How To guide.
Stream 1
Friday
8AM-2pm: Super Street Fighter IV Pools
2PM-4PM: Tekken Tag Tournament 2 Final
4pm-6pm: Persona 4 Finals
6pm-8pm: Super Street Fighter IV Quarter Final
8pm-10pm: Super Street Figher IV Semi Final
Saturday
8am-2pm: Ultimate Marvel vs. Capcom 3 Pools
2pm-4pm: King of Fighters XIII Quarter Final
4pm-6pm: King of Fighters XIII Semi Final
6pm-8pm: Ultimate Marvel vs. Capcom 3 Quarter Final
8pm-10pm: Ultimate Marvel vs. Capcom 3 Semi Final
Sunday
10am-Noon: King of Fighters XIII Final
Noon-2pm: Smash Bros. Melee Final
2pm-4pm: Injustice Final (preceded by an Injustice Special Presentation)
4pm-4:30pm: Killer Instinct Demonstration
4:30pm-6:30pm: Ultimate Marvel vs. Capcom 3 Final
6:30pm-7pm: Special Presentations
7pm-9pm: Super Street Fighter IV Final
Stream 2
Friday
8am-4pm: Mortal Kombat Pools
4pm-6pm: Mortal Kombat Semi Final
6pm-8pm: Mortal Kombat Final
Saturday
8am-4pm: Injustice Pools
4pm-6pm: Injustice Quarter Final
6pm-8pm: Injustice Semi Final
8pm-9pm: Skullgirls
9pm-10pm: Divekick
Stream 3
Friday
8am-2pm: Smash Bros. Melee Pools
2pm-4pm: Super Street Fighter IV Pools
4pm-6pm: Super Street Fighter IV Pools
6pm-8pm: Smash Bros. Melee Pools
8pm-10pm: Super Street Fighter IV Semi Final
Saturday
8am-10am: King of Fighters XIII Pools
10am-Noon: Smash Bros. Melee Quarter Final
Noon-2pm: Smash Bros. Melee Semi Final
2PM-4PM: Ultimate Marvel vs. Capcom 3 Pools
4pm-6pm: Ultimate Marvel vs. Capcom 3 Pools
6pm-8pm: Street Fighter X Tekken Final
8pm-10pm: Ultimate Marvel vs. Capcom 3 Semi Final