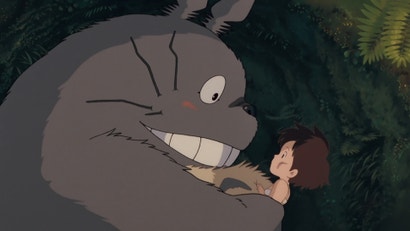 Have a cat? Like My Neighbor Totoro? Want to turn your pet into the titular character?
Here's how:
This comes courtesy of Japanese Twitter user @bump_take, and the photo has been retweeted over 16,000 times. For good reason too! It's so adorable.
In comparison, turning your cat into the Catbus seems way harder. Then again, getting a cat to sit still while you put things on its back might not be so easy either.
猫の背中でトトロつくった [@bump_take]