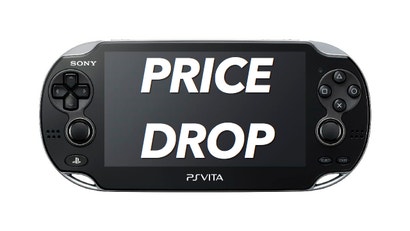 " link="lightbox" size="xlarge" align="center" nocrop="true" clear="true"] The price PlayStation Vita's price has dropped to $US199 in North America and &euro199. It takes effect immediately. Sony also is trimming the price of the Vita's proprietary memory cards in both regions.
The 32GB and 16GB memory cards both will get $US20 reductions — dropping to $US79.99 for the 32GB and $US39.99 for the 16GB. The 8GB will drop to $US19.99 ($US10 off) and the 4GB card is $US14.99 ($US5 off.)
In 2012, the North America launch price for the 3G Vita was $US299, while the Wi-Fi model was launched with a $US249 price. Sony cut the price of the handheld in Japan back in February. The Nintendo 3DS XL also retails for $US199 in North America.
We're still waiting to see how and if this price drop related to Australia — we'll update as soon as we hear back.