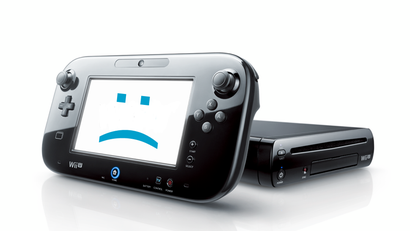 It's no secret that the Wii U is struggling. However, the extent of which the console is struggling might surprise you.
According to Nintendo, between April 1 and June 30 of this year, the Wii U sold 160,000 units. Those are global sales figures. Over three months. Ouch.
Simple maths tells us that the Wii U is selling, on average, 53,000 Wii U consoles each month since April. That's not very good!
Software sales were better, with over a million games between sold worldwide, but even those number pale to the 3DS software sales during the same three-month period: a whopping 11 million games sold globally.
Even the Wii outsold the Wii U, moving 210,000 units during the last three months.
Things for the Wii U, sadly, are not looking up. This past April, Nintendo reported that the Wii U only moved 390,000 consoles globally, which were well below expectations. These numbers are well below that.