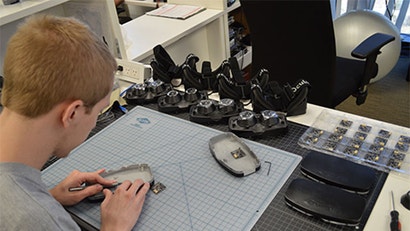 The (virtual) world is ending! Ah! OK, it's not really. It's just that the Oculus Rift folks have apparently run out of bits to put together into the bigger bits we've come to know as the company's prevalent VR headset. The news comes to us via Oculus Rift's community manager Andres Hernandez and while it sounds bad, it's not as terrible as you might think.
Hernandez delivered the update via the Oculus Rift sub-reddit, explaining that although new kits aren't being manufactured right now, stock does remain for ordering in particular countries (of which Australia is included).
Here's the full post:
Certain components used in the Oculus Rift developer kit are no longer being manufactured, meaning they are no longer available to us for production. As a result, we don't have the necessary materials to produce additional kits. We still have some stock available, but we're quickly running out. We are looking into alternate sources for the needed components, and we don't yet have a timeline for when additional units will be available. We'll be sure to keep everyone posted.

As we sell out of inventory in each region we plan to suspend sales in that region until we are able to deliver new orders. Currently we are only selling and shipping to the following countries:

United States Canada Countries in the European Union Japan South Korea Australia Switzerland Norway
We never expected to sell so many development kits and VR only made this much progress with the community's support and enthusiasm. Even though we never wanted to sell out, it's a good problem to have — Thank you!
I suppose in the grand scheme of things it's a good problem to have. Hopefully it'll find new places to get its hardware before it becomes a serious issue.
Official Oculus Shipping Status Update (Feb 19th 2014) [Reddit]