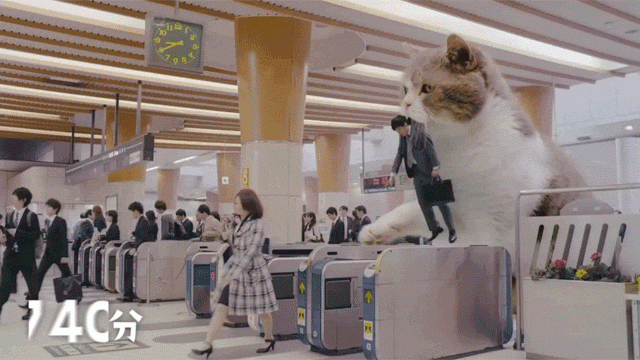 Morning commutes in big Japanese cities are notoriously awful. If only people had giant cats to keep them company!
The most recent commercial for Fit's chewing gum is one of the more memorable Japanese commercials of late.
The commercial marks the fact that the gum's flavour lasts for fifty minutes and the song's refrain keeps saying how chewing puts you in a good mood. Pretty sure it's the giant cat doing that, but ok.
And I hope this doesn't ruin any illusions, but here's how they made the commercial (hint: giant cats are not real).