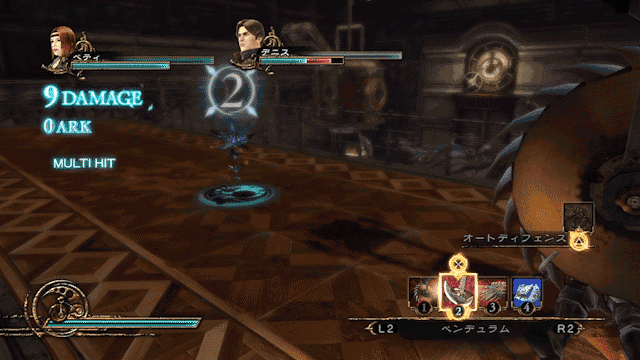 Deception IV: Blood Ties is a game built around one concept: building elaborate, overly complicated death traps to violently dispose of the heroes sent against you. In the game, you have three kinds of death traps: movement traps — which do a small amount of damage but move the victim into another location, damage traps — which focus on doing tons of damage, and joke traps — which may be anything from a stepped-on rake to a banana peel.
While luring a helpless fool into a few of the damage traps one at a time is enough to kill said hero, it's not particularly satisfying — nor is it rewarding. To get the big EXP bonuses, you need to chain your death traps together in a near Rube Goldberg-style of complexity.
It's about as awesome (and over-the-top violent) as you would imagine. Check out the video above for an example.
Deception IV: Blood Ties was released in Japan for the PlayStation 3 and PlayStation Vita on 27 February 2014. It will be released on 25 March 2014 in the US, and 28 March 2014 in Australia and Europe.