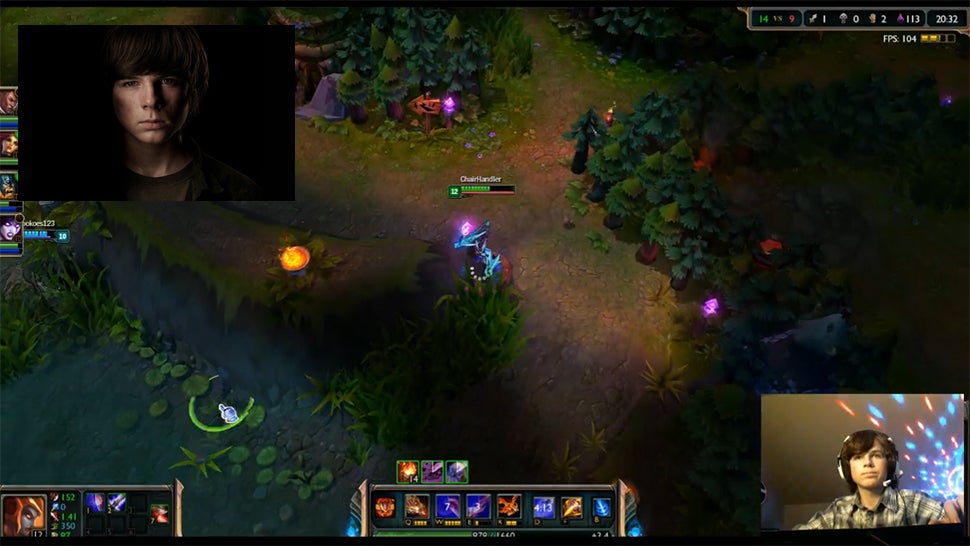 Having spent four seasons watching the once bright-eyed son of Rick Grimes harden under the weight of the zombie apocalypse, seeing actor Chandler Riggs clicking away on a mouse in the lower right corner of a League of Legends stream on Twitch is just surreal.
Reader Chase pointed us to the Twitch channel for Chandler "ChairHandler" Riggs, where earlier this evening the actor and a group of friends broadcast live. The stream attracted upwards of 20,000 viewers, which is about as many as my weekly Saturday Twitch streams get, give or take 19,950.
Hit up ChairHandler's channel for some more archived footage.