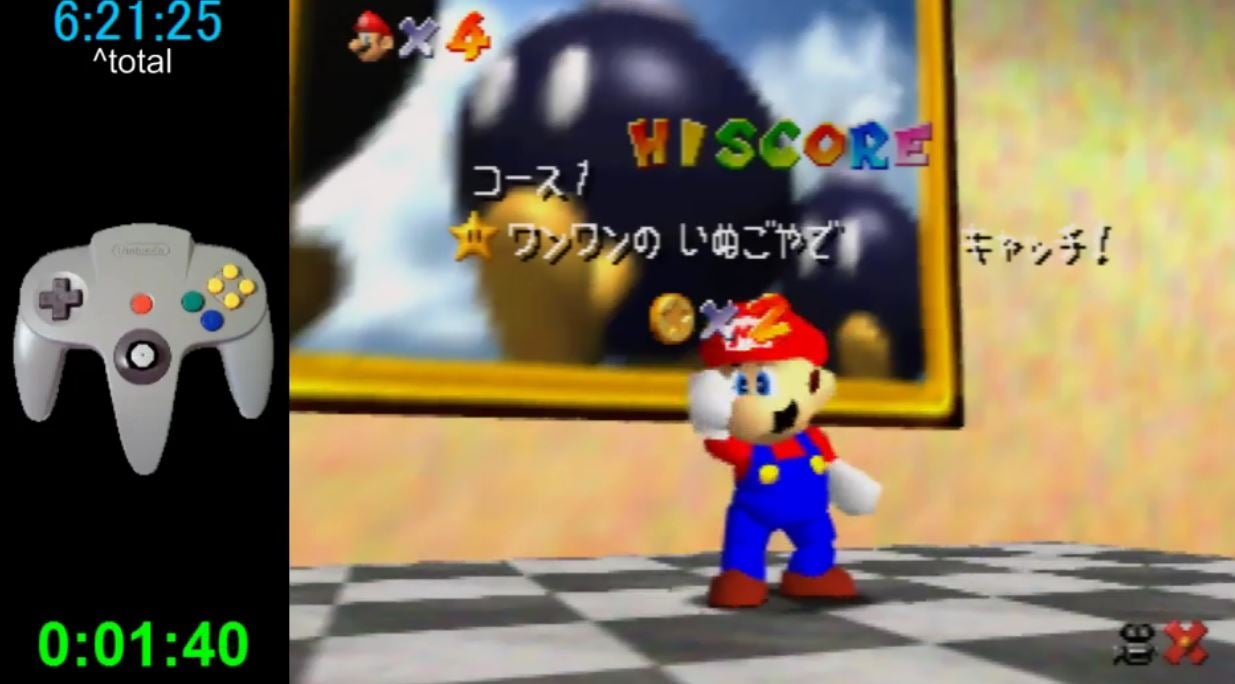 120 stars, all collected in under two hours — 1:43:54, to be exact. The time is a new world record, and you can watch speedrunner Siglemic collect it with a mesmerising efficiency here.
Siglemic is playing the Japanese version of the game because it "has a 2.7 second advantage," according his Twitch page.
And in case you're curious, Siglemic has been playing Super Mario 64 for almost three years, and he estimates that he's played nearly 5000 hours. Dang.
You can check out the leaderboards for Super Mario speedruns here — though the page hasn't been updated with this new world record just yet.
Thanks Chase!