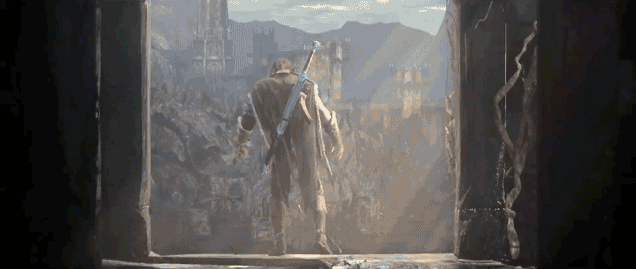 The next Lord of the Rings game, Shadows of Mordor, is out on 7 October 2014, and there's a brand new angst-ridden trailer for you to watch. While many previous LOTR games have stuck closely to the source material (or at least Peter Jackson's interpretation thereof), Shadow of Mordor tells a brand new story set between the events of The Hobbit and the main trilogy.
XGN got ahold of the trailer already, which you can watch above. Players star as a ranger-turned-partly-wraith named Talion. And judging by a new trailer out today, the guy has some serious personal issues. Like, having his wife and child murdered and then being turned into an undead being kind of issues.
You can help him resolve them come Q4 2014. Shadow of Mordor is the first LOTR game to appear on the next-gen PlayStation 4 and Xbox One consoles, but it's also coming out for their older siblings and PC as well.